Halfmoon
Halfmoon Chip Foam Yoga Block With Cover Charcoal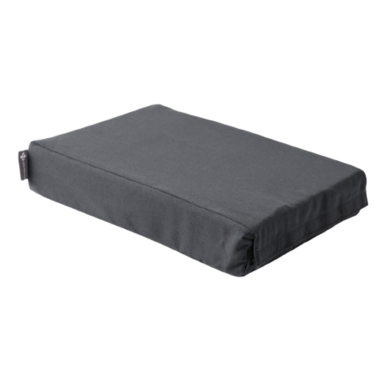 Halfmoon
Halfmoon Chip Foam Yoga Block With Cover Charcoal
Description
Halfmoon Chip Foam Block with Cover is one of our most versatile props. The interior foam insert is dense enough to offer solid support, yet soft enough to provide padding for knees, elbows, and hips. The cover is removable and washable to ensure a long and durable life for your chip foam block. Whether seated, standing, reclined, inverted or twisted, this block can bring comfort, depth, lift or support to any posture.
Features:
Hook and loop cover closure
Shrink resistant microtech fabric

Foam insert made from foam offcuts (colours may vary)
Moderate density for comfort and support
Directions: Close hook and loop closure before washing. Machine wash cover in cold water. Tumble dry low or hang to dry. Store foam away from UV light.
Highlights

Features
Hook and loop cover closure
Shrink resistant microtech fabric

Foam insert made from foam offcuts (colours may vary)
Moderate density for comfort and support