Halo Innovations SleepSack Swaddle Organic Cotton Cream Newborn
The SleepSack® Swaddle replaces loose blankets in the crib that can cover your baby's face and interfere with breathing. Made of 100% certified organically-grown cotton, the fabric is free of chemical dyes, softeners and finishes.
In addition to being safer and eco-friendly, it helps babies sleep better, too. Its adjustable swaddle wrap immobilizes your baby's arms to prevent the "moro" or startle reflex. And, it's the only adjustable swaddle that allows for swaddling arms in, or arms out for an easy and gentle transition to the SleepSack wearable blanket when it's time to stop swaddling.
Available in size newborn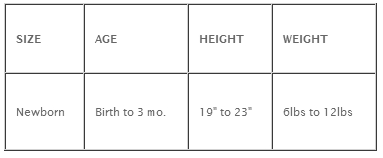 Similar Swaddling Blankets, Sleep Bags & Soothers