Happy Wax Classic Tin Coastal Tide Soy Wax Melts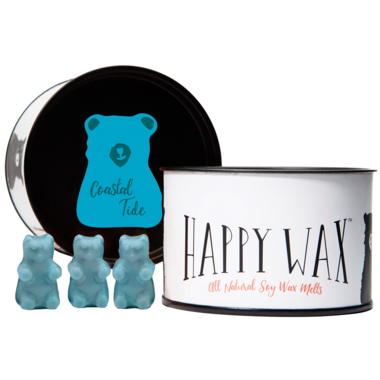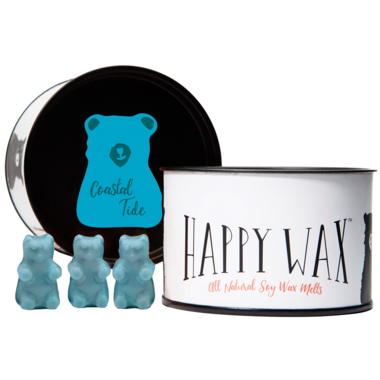 Happy Wax Classic Tin Coastal Tide Soy Wax Melts
Coastal Tide is a smooth sensation of island hibiscus and gleaming citrus, splashed with hints of lush papaya and salted guava amid pure tonka bean and windswept driftwood. You'll detect notes of island fruit, tropical citrus, and fresh sea salt! The Coastal Tide soy wax melts are even infused with lemon, lavender, and eucalyptus essential oils.
Features:
Every Classic Tin contains 24 bears, typically melted 2 at a time for 8 hours of scent. You'll get 12 uses or more from every tin - that's almost 100 hours of burn time!
Soy wax burns cleaner, lasts longer than paraffin-based products.
Vegetable-based soy wax crafted into irresistible scented melts
Fun shapes make mixing and melting in your wax warmer a breeze! Combine melts with other scents to create your own fragrance "recipes".
Not made for human consumption. Keep out of reach of children and pets. Use only in warmers approved for wax melts. Read and follow all instructions provided with your warmer before use.