Happy Wax
Happy Wax Classic Tin Pumpkin Souffle Soy Wax Melts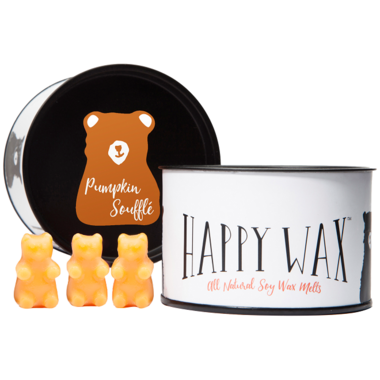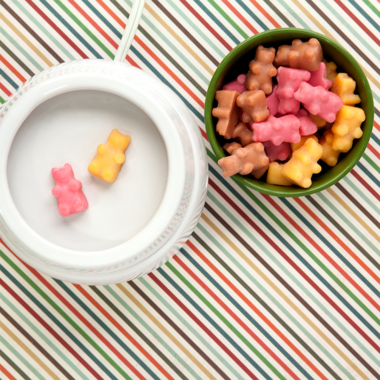 Happy Wax
Happy Wax Classic Tin Pumpkin Souffle Soy Wax Melts
Description
Baking is a science, and the Pumpkin Soufflmelts are no exception - you'll detect hints of ginger, saffron, cinnamon, brown sugar, molasses, nutmeg, clove, and all spice in these delicious-smelling treats. Simply mouth-watering!
Features:
Every Classic Tin contains 24 bears, typically melted 2 at a time for 8 hours of scent. You'll get 12 uses or more from every tin - that's almost 100 hours of burn time!
Soy wax burns cleaner, lasts longer than paraffin-based products.
Vegetable-based soy wax crafted into irresistable scented melts
Fun shapes make mixing and melting in your wax warmer a breeze! Combine melts with other scents to create your own fragrance "recipes".
Not made for human consumption. Keep out of reach of children and pets. Use only in warmers approved for wax melts. Read and follow al instructions provided with your warmer before use. Do NOT leave melter unattended while in use. Handle hot wax with care, as it may cause serious injury. Do not combine water and hot wax. Do NOT melt on stove top or in non-approved appliances. Use only in well-ventilated areas away from flammable materials. Discontinue use if dish contains less than 1 cm of wax.