Herbal Essences Hello Hydration Moisturizing Conditioner
With a Fusion of Hawaiian Coconut & Orchid
700 mL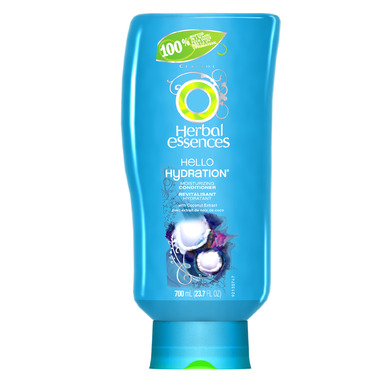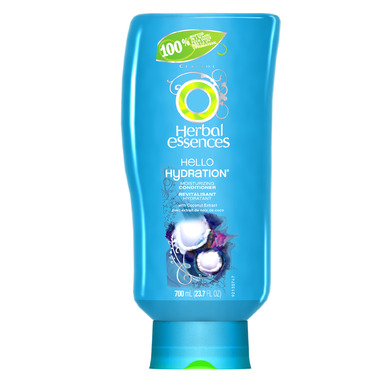 Herbal Essences Hello Hydration Moisturizing Conditioner
With a Fusion of Hawaiian Coconut & Orchid
700 mL
Herbal Essences Hello Hydration Moisturizing Conditioner is deliciously hydrating!

Give your dry hair a drink with this moisturizing conditioner. You can never get too much of a good thing, so say "hello" to a deep dousing of lush hydration with Herbal Essences rich formula fused with moisturizers and extracts of orchids & coconut milk.

Drink up and replenish your hair's much needed moisture. It's time to be reunited with manageable, silky, smooth hair.