Herbatint
Herbatint D Golden Series Natural Herb Based Hair Colour Permanent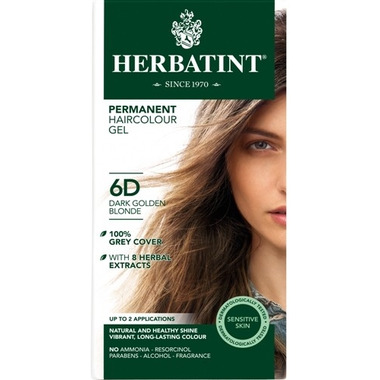 Herbatint
Herbatint D Golden Series Natural Herb Based Hair Colour Permanent
Description
Herbatint "D" Series Natural Herb Based Hair Colour is the most natural permanent hair colouring gel! It is a unique hair color formula that not only gently colours hair, but also protects and nourishes it.
Features:
Permanently colours hair without damage.
Herbatint has a natural translucent property to enhance hair with a light-reflecting, healthy shine; so it doesn't create the 'block colour' look often associated with chemical dyes.
Permanent herbal haircolour gel without ammonia, without paraben.
Highlights