Honey Candles Essentials Votive Candles Rosemary Mint
100% Pure Beeswax
3 Candles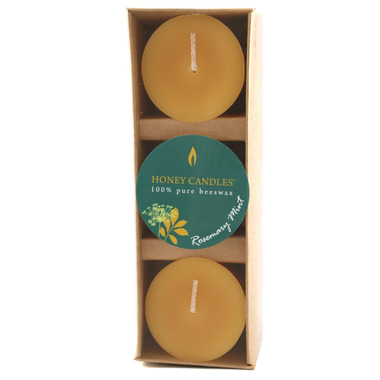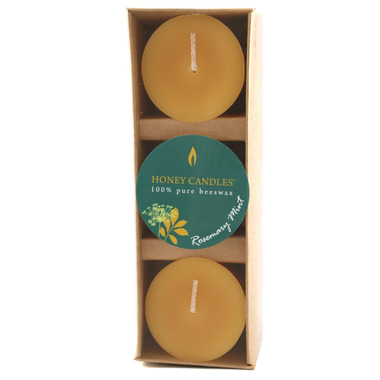 Honey Candles Essentials Votive Candles Rosemary Mint
100% Pure Beeswax
3 Candles
Oils from freshly picked rosemary and mint from the herb garden are blended with natural beeswax in this pack of Honey Candles votive candles.
Honey Candles® line of essential votives are made with 100% pure beeswax, gently infused with natural and healthy essential oils for a light home fragrance, hand made in Canada.

Using only safe and environmentally-friendly ingredients: no solvents, heavy metals, nor any other toxins commonly found in candles.

Burn Time: 15-16 Hours each