Hugglehounds Big Billy The Interactive Gator Squeak Toy for Dogs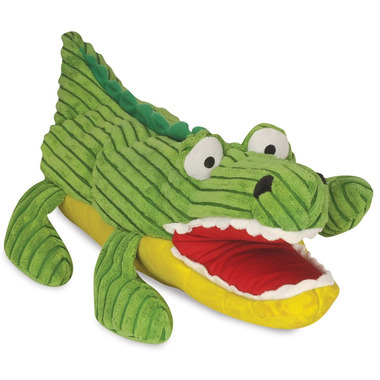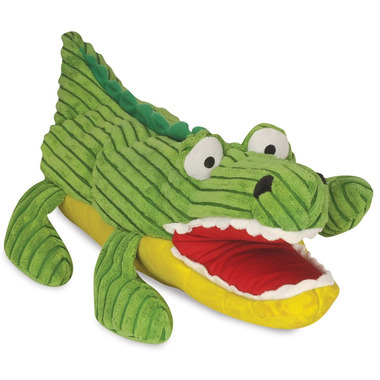 Hugglehounds Big Billy The Interactive Gator Squeak Toy for Dogs
- We're sorry, this product is no longer available!
- Shop for other products in: Dog Toys

Billy is an interactive puppet lined with latex designed for hours of play with dogs.
When you put your hand into his mouth and move it, he squeaks. He can also hold and old water bottle or can simply be a wonderful squeak toy. Billy is 20″ long and 7″ wide.
Groundbreaking Tuffut Technology® makes HuggleHounds® dog toys the strongest and most durable plush dog toys produced. The top layer of HuggleHounds toys are designed for maximum appeal, with fresh colors and interesting textures and fun, original designs. Cushioning protection makes the toys easy to wash, and quick drying. Hugglehounds are also made with safety in mind. Toys have details embroidered on so that they're not easily removed, and each toy is inspected before shipping to ensure the highest standards have been met.
Features:
Interactive puppet
Latex on the bottom
Corduroy on the top
Insert hand for interactive fun
Dimensions: 4 x 21 x 7"