illy Francis Francis Y1.1
iperEspresso Machine
White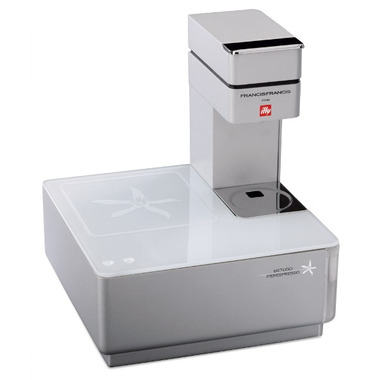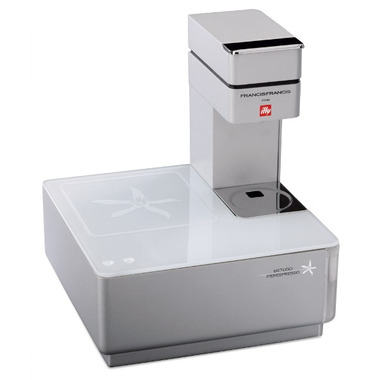 illy Francis Francis Y1.1
iperEspresso Machine
White
- We're sorry, this product is no longer available!
- Shop for other products in: Small Appliances

Espresso with a simple touch.
Enjoy the rich, smooth taste of illy espresso at home with the Francis Francis Y1.1 espresso machine. Simply insert an iperEspresso capsule, touch the icon for regular or a double shot of espresso, and the machine will automatically stop brewing at your desired amount. The result is a full-bodied espresso with long-lasting crema.
The groundbreaking Y1.1 is elegantly smooth, spare yet substantial, with a diminutive 9.5-inch square base fashioned from tempered glass and brushed aluminum. With an intuitive touch screen and automated precision it produces a remarkable, authentic espresso at every push of a button.
Features:
For use exclusively with illy iperEspresso Coffee Capsules

Touch technology that automatically stops brewing at desired amount
Power save functionality after 60 minutes of non-use
Sturdy aluminum casing with tempered glass cup holder
Espresso in seconds - steam options sold separately
Pump pressure: 19 bars
Automatic ejection of used capsules into side compartment
Used capsules drawer capacity: 7 capsules
Removable water tank capacity: 23.07 ounces for easy refilling
Height-adjustable cup drip tray accommodates cups of various sizes
Dimensions:
9.45"w x 9.45"d x 10.83"h 16.5lbs.
A Note on illy Espresso Capsules:
Next generation technology makes iperEspresso uniquely flavourful, full-bodied, and smooth with unbelievably long-lasting crema. illy iperEspresso is only possible with the revolutionary iperEspresso capsule, a two-stage method of espresso extraction. In the first stage (iper-infusion), within the iperChamber, coffee is infused with water under ultra high pressure. This process extracts virtually all the flavour and aroma creating iperEspresso's extraordinary rich, complex, and unique flavour. In the second stage (emulsification), high pressure forces the coffee through the patented e-valve where the aromatic oils are emulsified to create a full-bodied espresso with a smooth, velvety and long- lasting crema.
Please allow an additional 4 days processing time on this item.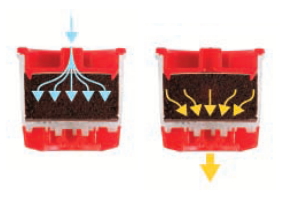 Additional Photos: