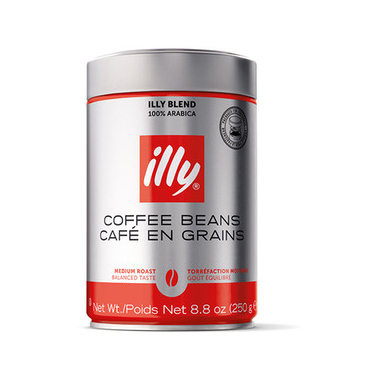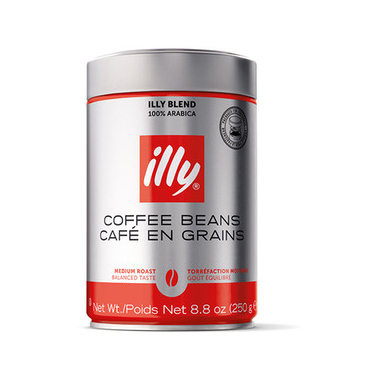 ​Quintessential balance of strength and gentleness, with distinct aromas of chocolate, toast, caramel and a light flower.

illy whole bean medium roast coffee beans are illy's distinctive blend of fine Arabica coffees with a smooth, rich and full-bodied taste is created from the skillful blending of 100% sustainably-grown Arabica beans, meticulously selected from different growing regions around the world. The result is an authentic Italian coffee that is flawlessly consistent, smooth, balanced, and never bitter.

The quality of illy coffee is preserved with a proprietary, pressurized packaging method proven to maintain freshness. Refrigerate after opening, and utilize full contents within one week for maximum enjoyment.