Indie Lee Brightening Cleanser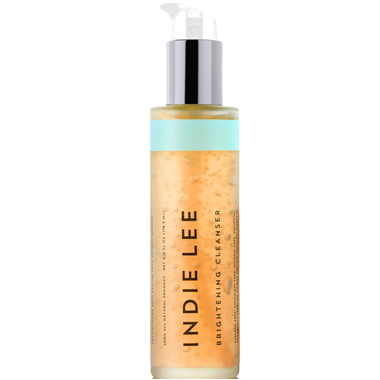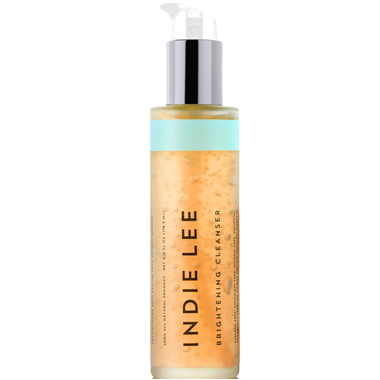 Indie Lee Brightening Cleanser
The Brightening Cleanser by Indie Lee is an anti-oxidant rich and refreshing cleanser and eye makeup remover. This formula exudes a light strawberry aroma, naturally washing away impurities and residue while brightening complexion and softening skin.
A blend of natural ingredients- including lycopene and hydrolyzed wheat protein - make it ideal for cleansing, hydrating, tightening, firming, and complexion control.
Features:
Antioxidant rich formula
Pleasant strawberry aroma
Multi-tasking product
Natural and Vegan
Recommended Use
: Apply a small amount of cleanser to wet face. Use with a wet cotton pad to remove eye makeup. Rinse completely with water. Follow with toner and moisturizer
When applied to face and left to sit for 5-10 minutes (before rinsing), this complexion clearer acts as an exfoliating mask.

Ingredients:
Purified Water, Decyl Glucoside (Veg. Oils & Sugar), Disodium Coco-Glucoside Citrate, Coco Glucoside Oleaste (Coconut and Sunflower Oil), Hydrolyzed Wheat Protein*, Xanthan Gum, Fragaria Chiloensis Seed Oil (a blend of natural essential oils), Lycopene (tomato),1.3 propanediol, Ethylhexylglycerin. *Note: contains gluten.
*Note: contains gluten.
Natural, Vegan


Brittany:
a few months ago
Awesome! really nice face wash:) smells so yummy, like strawberries, and cleans really well and washes away make-up too. Never leaves my skin feeling dry and tight either. You can also use it as a face mask by leaving it on for 5-10 minutes after applying to face! All Indie Lee products I've been able to try are amazing, love everything this line as to offer and can't wait to continue adding to my collection.
Page
1