Invisibobble Get In Shape Duo Pack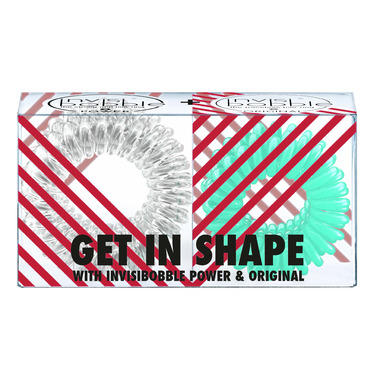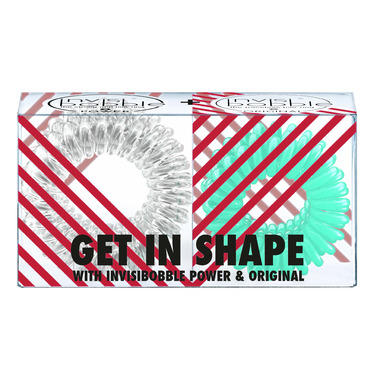 Invisibobble Get In Shape Duo Pack
From the office to the gym. Do it all with this duo pack that features 3 Invisibobble POWER and 3 Invisibobble Original.
Put an end to all hair tying problems! No kink, less headaches, strong hold – the invisibobble ORIGINAL's unique shape makes it possible. Whether you aim for a hygienic and firm grip, a comfortable ponytail or a fancy updo - invisibobble is there to offer a helping hand and thanks to its smooth surface, it doesn't tangle with dry or wet hair! Achieve hair styles you've always wanted – with a high wearing comfort for every day. invisibobble® updos satisfy all hairy desires. Using only the invisibobble, modern and fancy hairdos for any occasion can be easily and quickly done – no need for hair clips or bobby pins
The intensified spiral shape of the invisibobble® POWER gives your hair an extra strong grip during sports or other high-energy activity, without compromising the high wearing comfort. The POWER is the perfect companion for your intense workout as it doesn't absorb fluids and can be easily taken out of wet hair without tangling.The strong grip hair ring doesn't only tackle every sporting challenge and tames your flowing mane, but it also avoids split ends and hair breakage. Can this product really be the answer to all of those problems? yes, because invisibobble® is that simple.
Features:
Set of 6 includes 3 ORIGINAL Invisibobbles in the colour Mint and 3 POWER in Clear

Traceless
Avoids headaches
Hair caring
Non-soaking
Strong grip
Revolutionary updo tool