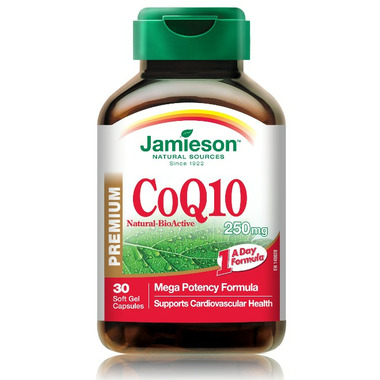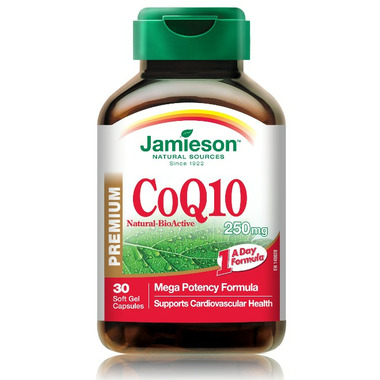 - We're sorry, this product is no longer available!
- Shop for other products in: Coenzyme Q10

Coenzyme Q10 (CoQ10) is a naturally occurring compound found throughout all cells in the body. This nutrient is essential for producing the energy that cells require to function effectively. The cells of the heart are particularly abundant in CoQ10 to help satisfy the demand for energy to keep the heart beating and efficiently circulating blood throughout the body.

Directions: Adults
Take one capsule once or twice daily with food.

Benefits:
Helps to maintain cardiovascular health
An antioxidant for the maintenance of good health
Supports cellular energy production
Supports healthy CoQ10 levels for patients prescribed statin drugs
Ingredient Information:
Co-Enzyme Q10 250 mg, which is identical to your body's own biologically active CoQ10 and derived from a proprietary, non-tobacco yeast source

Excipients: Soybean Oil, Soy Lecithin, Gelatin, Glycerin, Carob Gum, Vitamin E, Beeswax.

Restrictions: Drug Interactions:
Blood thinners, blood pressure medications.

Warnings and Precautions: Consult a healthcare practitioner prior to use if you are taking blood pressure or glucose lowering medication; or prior to use if you are taking blood thinners. Do not use if you are pregnant or breastfeeding.