JOCO Glass Reusable Coffee Cup in Mint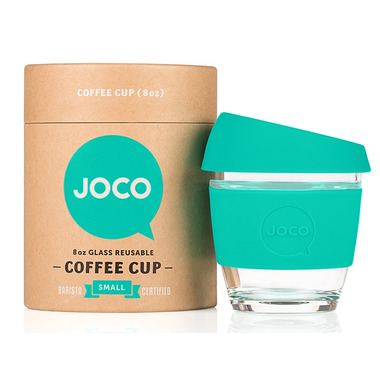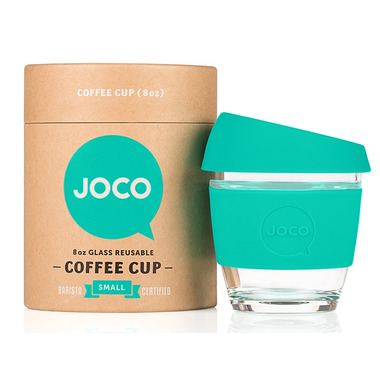 JOCO Glass Reusable Coffee Cup in Mint
Made from strong borosilicate glass, the JOCO cup is a ridiculously stylish sturdy and smart solution to enjoying your everyday cuppa, without beating up your taste buds or mother nature. Every JOCO glass cup is microwave safe, BPA free and modeled after standard disposable coffee cup sizes, making them your barista's and the environment's new best friend.
Features:
Made From Glass
Anti-Splash Lid
Thermal Silicone Sleeve
Standard Barista Sizing
Dishwasher & Microwave Safe
Freezer Safe
BPA Free & Food Safe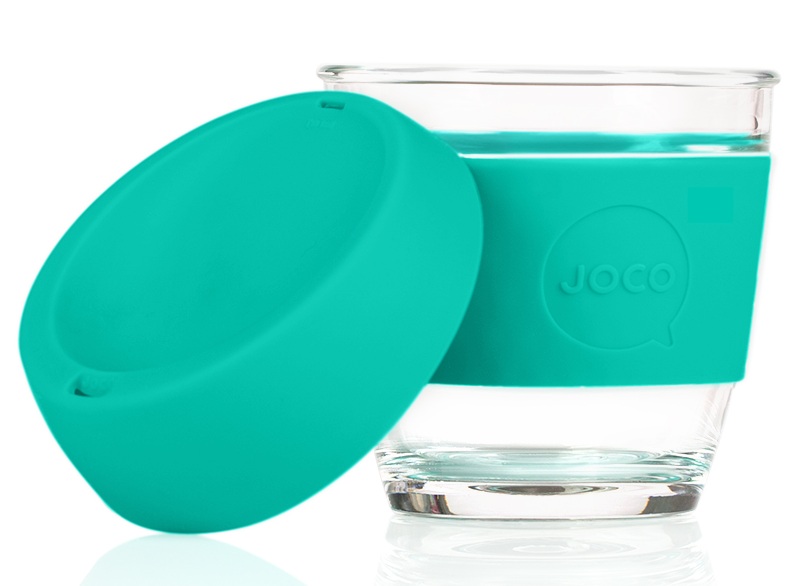 Winter:
about a year ago
I LOVE this cup. I was looking for something that fit under my espresso machine so I could take my love, I mean lattes on the road. When I was making espresso in bigger mugs and transferring to my other travel mugs, I lost crema.
The design is gorgeous and the colour is so so pretty. I love the "nose dome" and although I'm typically not a fan of silicon, the lid is pretty awesome.
This mug is not designed to hold beverages hot anymore than a typical ceramic mug would.
I only wish that well.ca had pink or purple in the 8 oz size.
Erin:
more than a year ago
Does not hold heat as well as I would like and I would not recommend this cup. This morning I brewed some coffee and than poured it into the JOCO cup. Not even 15 minutes later, my beverage was cool and did not retain even a small amount of heat. I do think the design is nice, but I regret buying this.
Page
1