JOCO Glass Reusable Coffee Cup in Purple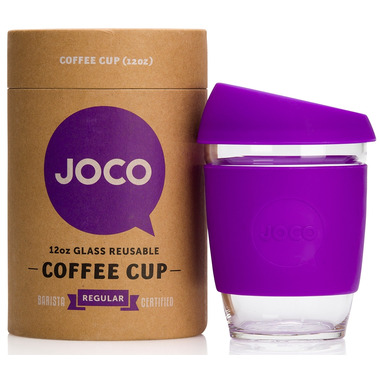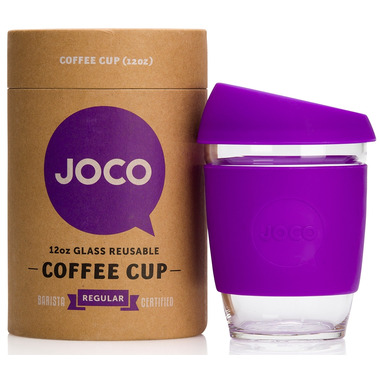 JOCO Glass Reusable Coffee Cup in Purple
Made from strong borosilicate glass, the JOCO cup is a ridiculously stylish sturdy and smart solution to enjoying your everyday cuppa, without beating up your taste buds or mother nature. Every JOCO glass cup is microwave safe, BPA free and modeled after standard disposable coffee cup sizes, making them your barista's and the environment's new best friend.
Features:
Made From Glass
Anti-Splash Lid
Thermal Silicone Sleeve
Standard Barista Sizing
Dishwasher & Microwave Safe
Freezer Safe
BPA Free & Food Safe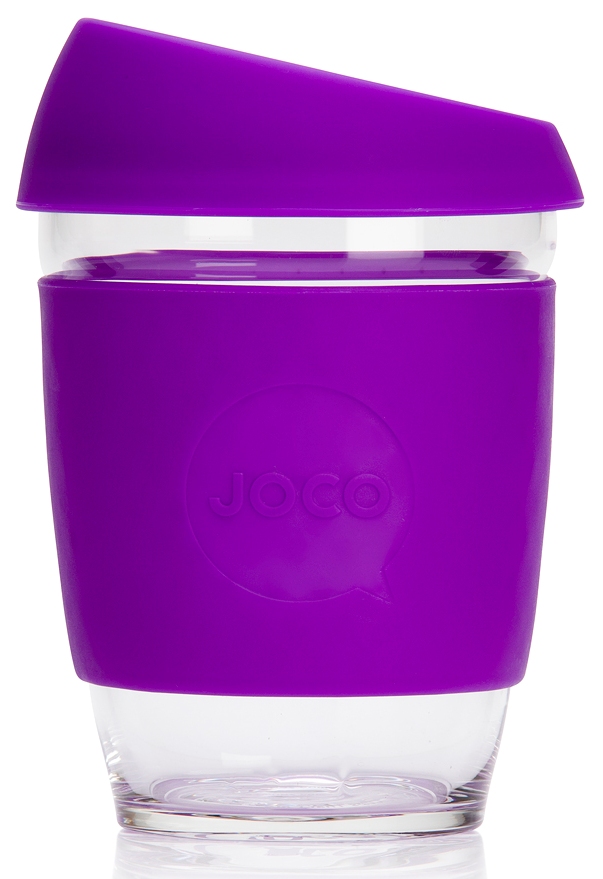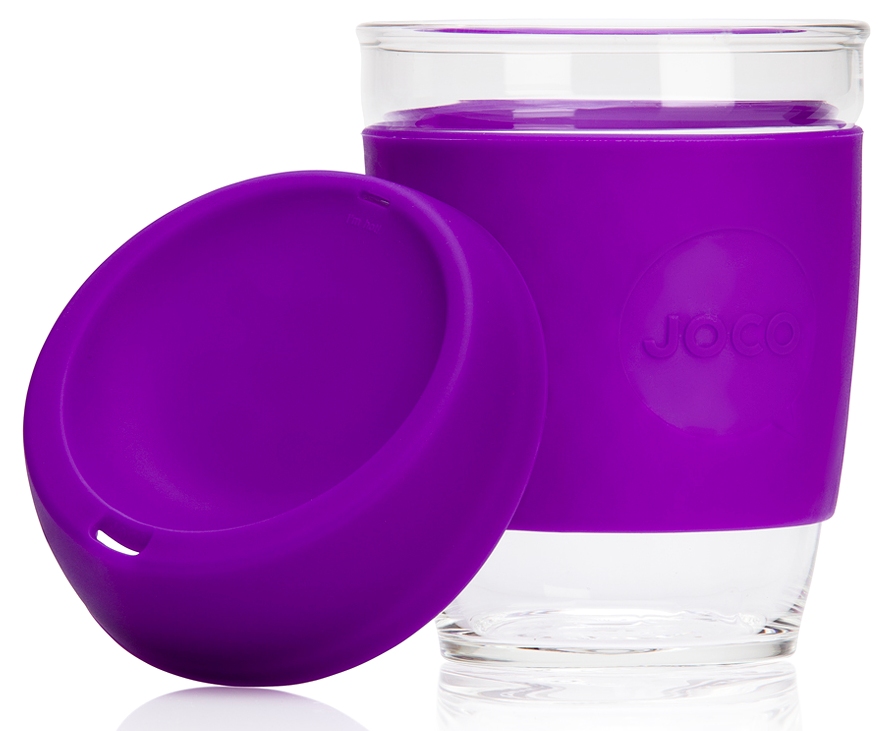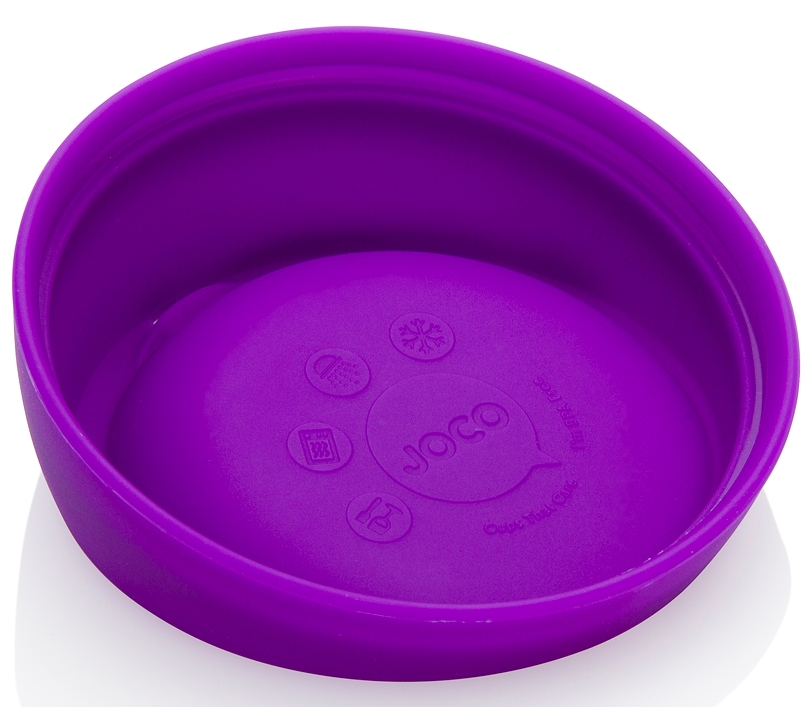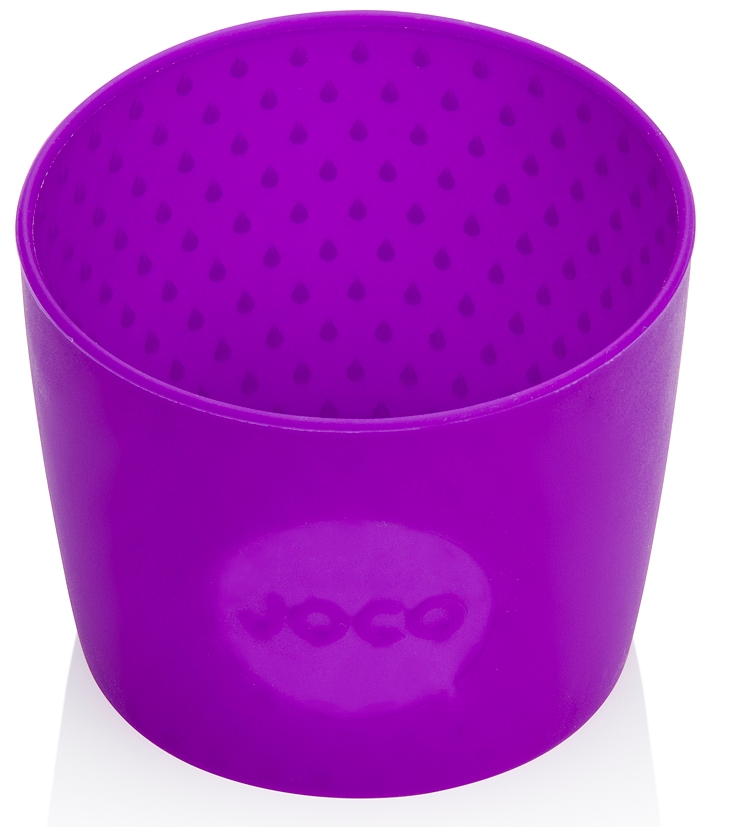 Melanie:
more than a year ago
I'm all about the reusable mugs, and figured that this be perfect to drink that occasional small cup of coffee from (I'm a tea drinker) while at work. This cup may be 'ridiculously stylish' but it's also -ridiculously- HOT. I couldn't hold it for more than 10 seconds, before my hand felt like it was being burnt off. The silicon lid also gets really, really hot so I wasn't able to sip from it for a good 15 min after I poured the water, and even then I burnt my tongue and my lips. The silicone smell is also very overbearing. (maybe this goes away after time, who knows) This mug sounds wonderful, the packaging is even super, but for this price, the inability to drink from it, the smell, and the fact that I also found out they are made in China ... there was a 'Made in China' sticker on the packaging when I received it in the mail ... I do not recommend this mug to anyone.
Page
1