Jolly Jumper Car Seat Travel Tray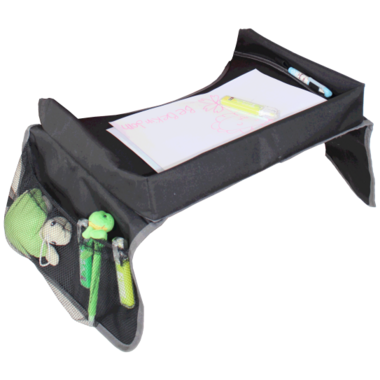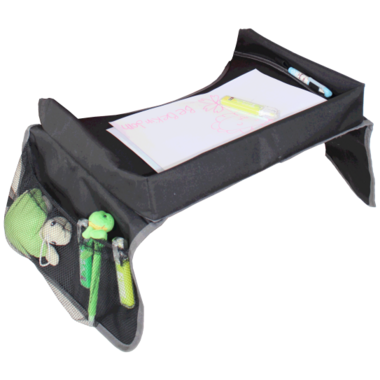 Jolly Jumper Car Seat Travel Tray
This Jolly Jumper Car Seat Travel Tray can be used in any car seat, booster, stroller, airplane seat, etc and buckles securely around the child to provide a flat surface for drawing, reading, snacks and more.
Features:
Tray has rolled rim to prevent items from sliding off.
2 mesh side pockets and loop fasteners keep accessories organized and nearby.
Designed with safe travel in mind (no plastic parts).
Folds for easy travel.