Jolly Jumper Exerciser with Stand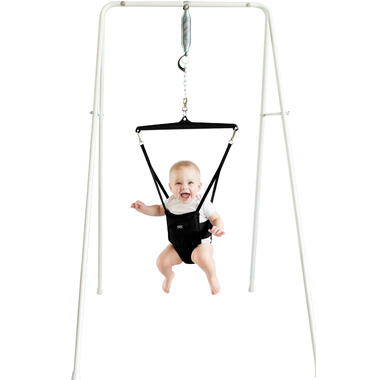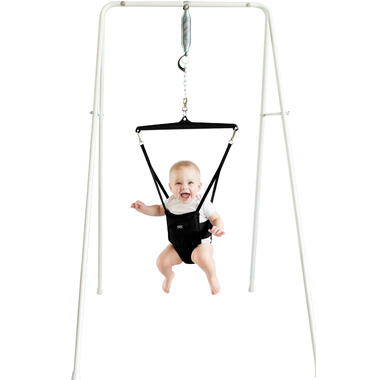 Jolly Jumper Exerciser with Stand
Jolly Jumper Exerciser on a Stand is portable and fits in any room. Door frames are not necessary for this exerciser as the Jolly Jumper is attached to the Stand. Jolly Jumper is the original baby exerciser. The saddle is designed to fit baby like a second skin in much the same way as a surgical back support or weight lifter's belt fits an adult. Most imitations of this exerciser do not provide this type of support.
The Jolly Jumper Exerciser is sturdy & scientifically designed, allowing baby to enjoy healthy exercise from as early as *3 months (*if baby can hold head up with full neck support) to walking age with a maximum weight of 13 kg or 28 lbs. Your baby will build strength, balance & coordination safely & comfortably with Jolly Jumper.
Features:
Dimensions of base: 55 in x 35 in Height
Easy to set up and take down, folds for storage
Exerciser is blue
Note: Model parts are not interchangeable with the original Jolly Jumper (ie. you cannot buy the clamp separately and attach it to this model).