Jolly Jumper Water Repellent Cuddle Bag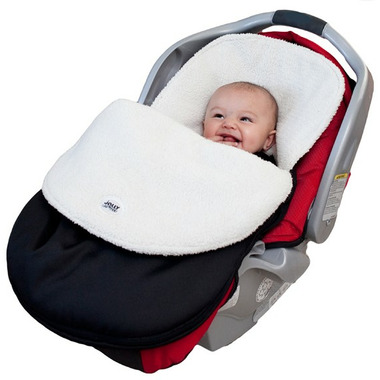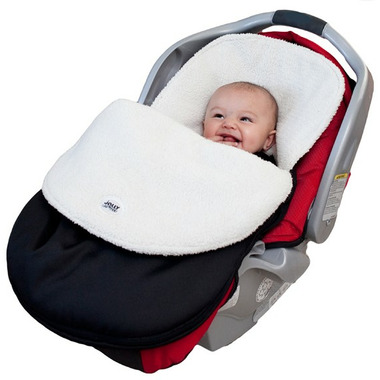 Jolly Jumper Water Repellent Cuddle Bag
- We're sorry, this product is no longer available!
- Shop for other products in: Car Seat Accessories

The Cuddle Bag is great for any infant on-the-go who needs soft, cushioned head and neck support. The Cuddle Bag fits in strollers and car seats and is designed to accommodate the car seat harness. It keeps your baby snug, warm and cozy, which eliminates the need for heavy clothing and snowsuits. Detachable headpiece. Luxurious texture keeps baby snug, warm and cozy. The Cuddle Bag with Head Hugger has been tested to Canadian Motor Vehicle Safety Standards, and excelled in all tests (213.1), achieving the same level of safety as if there were nothing between the baby and the infant car seat.

Kelley:
more than a year ago
Just of note for perspective buyers, I am an obstetrical and pediatric nurse, and when we check babies' car seats prior to being discharged from the hospital, we recommend against using items like this.

Car seats are crash tested with the specific items that come on them; because your baby is precious cargo, we don't recommend using any item in your car seat that comes between the baby and the car seat. There are similar products to this that attach over top of the car seat to keep baby warm; those are great because they don't go between the baby and the seat.

I figured it would be better to know this prior to purchasing. I've disappointed several parents who have purchased an item like this by telling them they shouldn't use it.
Page
1