Josh Rosebrook Styling Cream Medium Hold
Josh Rosebrook Styling Cream Medium Hold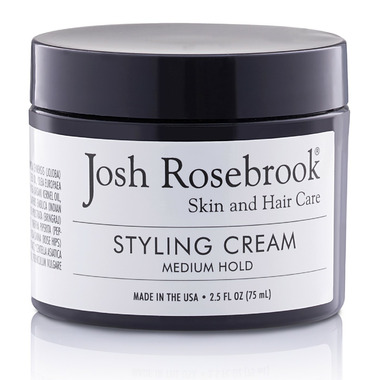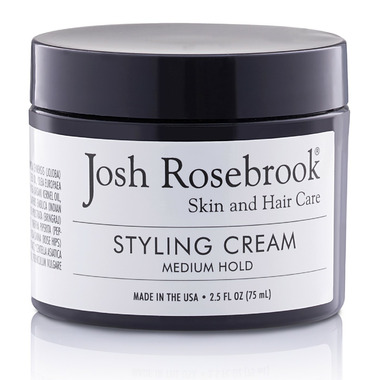 Josh Rosebrook Styling Cream Medium Hold
Josh Rosebrook Styling Cream Medium Hold
The Josh Rosebrook Styling Cream is a multi-use hair styling product that defines the modern look, and has an effortless, balanced finish. It includes a scalp-healing and follicle-stimulating herbal infusion and vital nutrients, creating a potent synergy that encourages scalp health and continued hair growth.
Features
:
Creates height, separation and texture for a weightless finish on short hair styles
Smooths out frizz and defines curly, wavy hair when air drying
Use as a rich leave-in conditioner that seals in moisture, giving damaged hair a smooth, shiny, healthier look
Works as a protective treatment that smooths down and protects the cuticle, reduces frizz and adds shine when using heat-tools
Tames fly away hair for smooth finish
Infused plant synergy stimulates cell follicles for strong, continued hair growth and a healthy scalp
Tips
: Depending on your personal hair density and texture apply the proper amount to blow dried or towel dried hair and diffuse or style as desired.
Ingredients
: *Shea Butter, *Aloe Vera Leaf Juice, †Marula Seed Oil, *Jojoba Seed Oil, *Coconut Oil, *Baobab Oil, *Apricot Oil, *Grape Seed Oil, †Olive Oil, *Meadowfoam Seed Oil, *Tamanu Seed Oil, *Hemp Seed Oil, *Argan Oil, *Evening Primrose Oil, *White Rice Seed Water, ‡Candelilla Wax, *Rosemary, *Indian Gooseberry, *Burdock, *Calendula, *Linden, *Bringraj, *Nettle, *Fenugreek, *Catnip, *Ginseng Root, *Peppermint, *Chamomile, *Sage, *Alfalfa, *Rose Hips flower, *flax Seed, *Dandelion, *Ginger,*Gotu Kola, *Yucca, §Potassium Sorbate, §Xanthan Gum,*Gum Arabic, *Guar Gum, †Litsea Cubeba Essential Oil, †Fennel Essential Oil, †Cardamom Essential Oil,†Bergamot Essential Oil, †Lime Essential Oil.
*certified organic, †organic, ‡wildcrafted, §non-gmo plant sourced