Kapok Naturals Quinoa Pop Peruvian Quinoa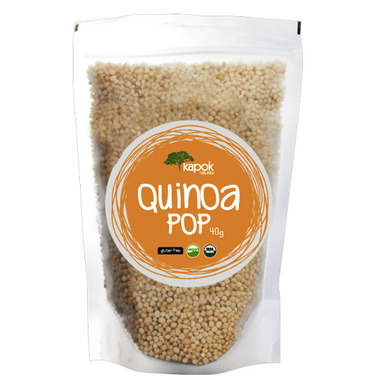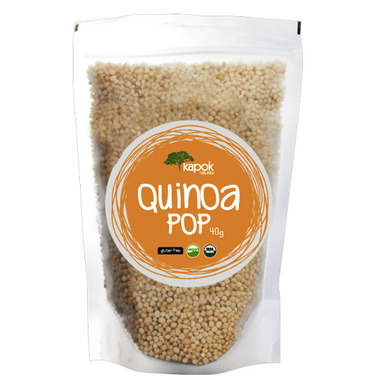 Kapok Naturals Quinoa Pop Peruvian Quinoa
Kapok Naturals Quinoa Pop has all the amazing nutrients from this protein rich superfood, in a crunchy, snack-able form. Use these amazing, crunchy little puff balls as croutons for a salad topper, mix them into your favorite granola, have them as breakfast cereal, on yogurt, sprinkle them on top of fruit, or snack on them plain with a touch of salt or honey. Enjoy!
The raw seeds are exposed to a little heat and some pressure. given a couple of minutes, and the moisture in the seed causes them to POP! That's it. No chemicals, no additives and no extensive processing.
Quinoa is a naturally gluten-free, grain-like crop that is a good source of protein, and Kapok's Quinoa comes directly from the high altitude regions of the Andean Mountains.
Features:
No added ingredients - just pure quinoa.
Great as a simple, low fat, high protein breakfast cereal.
Ingredients:
Organic Popped Quinoa, Allergen-Free
Natural, Organic, Vegan, Gluten-Free, Sugar Free, Non-GMO, Dairy Free, Peanut Free, Tree Nut Free Facility