Kidsme Silicone Finger Toothbrush & Gum Massager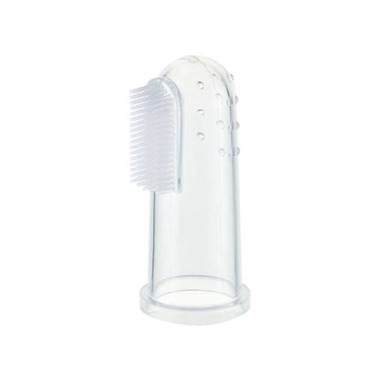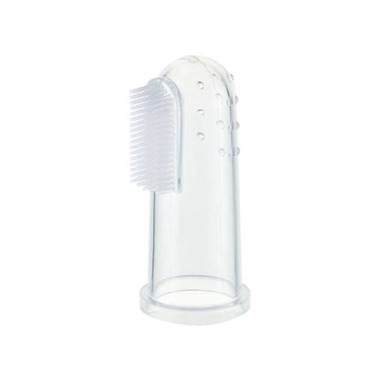 Kidsme Silicone Finger Toothbrush & Gum Massager
Good oral hygiene begins at birth! Pediatric dentists recommended cleaning your baby's gums – even before the first tooth appears – with a soft infant toothbrush. Cleaning teeth and gums properly with kidsme Silicone Finger Toothbrush & Gum Massager set. Dual sized brush for your baby's gentle cleaning to remove sugars and bacteria that can lead to future decay. It can also be used to massage baby's gum while they are teething.



Lindsay:
more than a year ago
My little guy would never let us use a wet cloth to "brush" his teeth, and with 8 teeth by 8 months we really needed to get him used to brushing. I bought this little brush, let him explore it for a minute, then put it on my finger making the brushing motion and smiling. After a few days of practice, he lets me brush his teeth and gums every time now! The bristles are very soft and I would think it doesn't hold bacteria like a regular tooth brush does. I would definitely recommend this to others who have babies that are hesitant to have a toothbrush or cloth in their mouth.
Page
1