Kitchen Table Bakers Everything Parm Crisps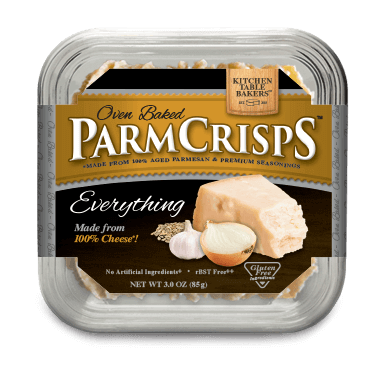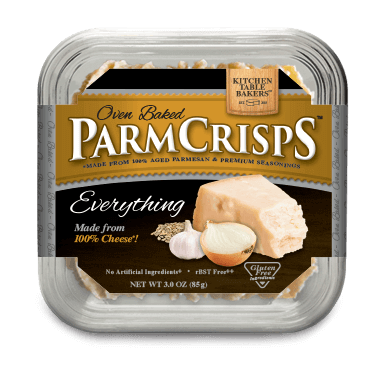 Kitchen Table Bakers Everything Parm Crisps
All Cheese, All Natural, All Delicious. These everything flavoured gourmet cheese crisps are wheat, gluten and sugar free, rich in calcium and naturally low in carbohydrates. These remarkable wafer crisps taste great on their own and as a chip for dipping.
Features:
Gluten Free
Natural
Sugar Free
Ingredients:
aged parmesan cheese (part skim milk, cheese cultures, salt, non-animal rennet), sesame seeds, poppy seeds, garlic, minced onions.
Allergy Information: Contains milk.