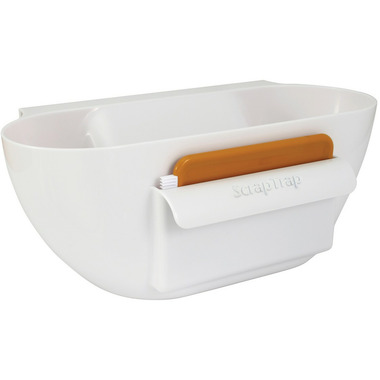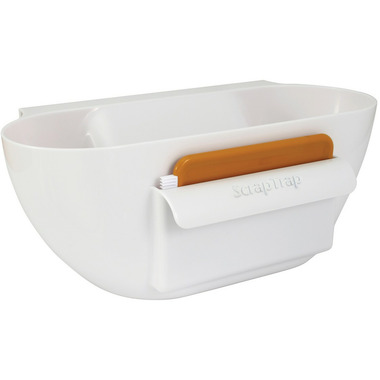 KitchenArt scrap bowl holds up to 2 quarts of scraps.
KitchenArt Scrap Trap includes brush/scraper thats fits in a front pocket. Fits under the counter, over the drawer or door.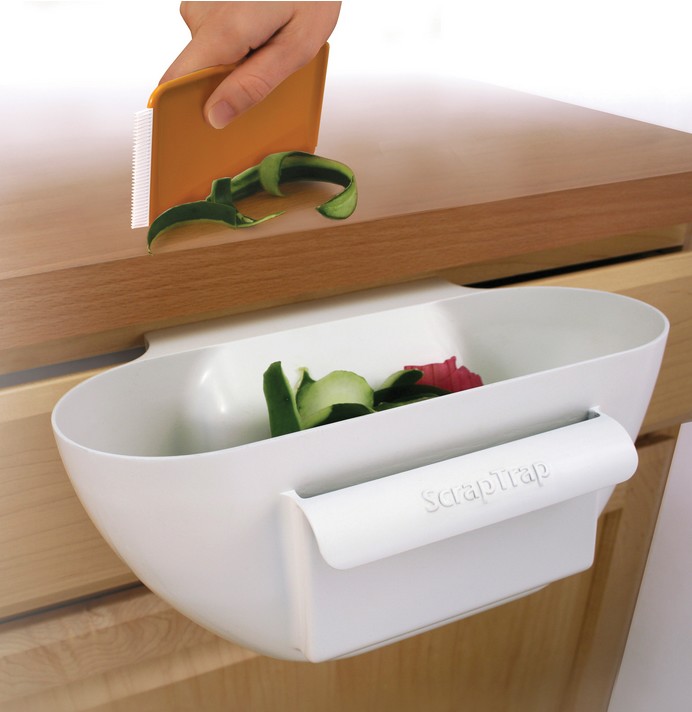 Tamara:
more than a year ago
Awesome little gizmo! Very handy for keeping countertops clean and handy when peeling and slicing veggies. I get asked where I got mine all the time. Only downside is I have caught my hip on it a few times as it sticks out from the counter but this wouldn't be a problem if your not a totaly klutz like me lol It is very sturdy and has held up to me banging into it. Easy to clean and dishwasher safe.
Page
1