Krisda Splash Water Enhancer Field Berry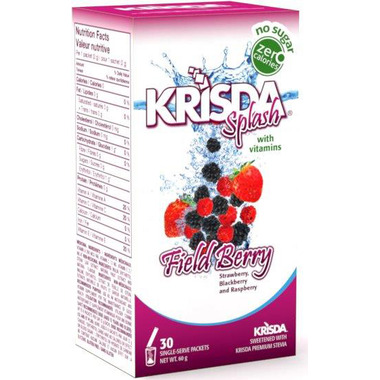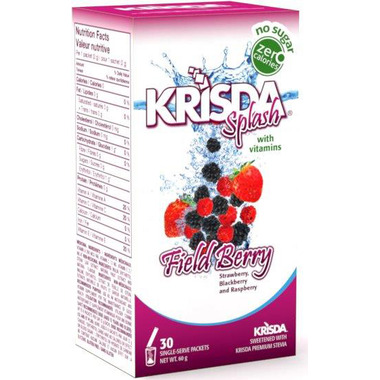 Krisda Splash Water Enhancer Field Berry
Krisda Splash is here to add a natural, sugar free touch to your water! This product is 100% sugar free, all natural, vitamin A, C and E-enriched, and made with real fruit extract. With zero calories and no nasty preservatives included, Krisda Splash is delicious and a healthier alternative.
Features:
Natural
Sugar free
Zero calories
Delicious taste
Vitamin A, C, and E
Real fruit extracts
No nasty preservatives
Medicinal Ingredients:
Vitamin A 200 MCG RAE, Vitamin C 12 MG, and Vitamin E 2.7 MG AT.
Ingredients:
Inulin, Erythritol, Stevia leaf extract, Natural fruit extract, and Natural flavour.