Kushies Chewbib Bandana Bib with Teether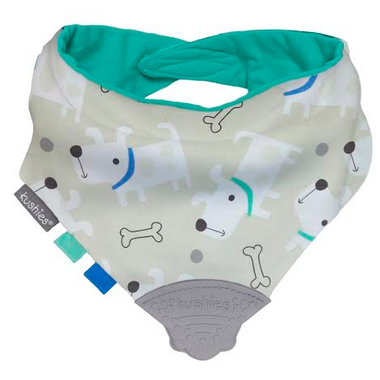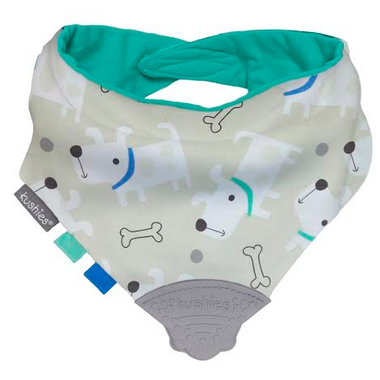 Kushies Chewbib Bandana Bib with Teether
The perfect bib for drooling and teething babies! The Chewbib combines the protection of a drool bib with the convenience of a built-in teether. 3 layers of super soft cotton in modern prints team up with a soft, flexible and textured premium silicone at the end.

Features:
Suitable for drooling and teething babies
Attached - teether stays with baby wherever you go and cant be dropped or lost
This prevents the need to constantly retrieve and re-sanitize dropped teethers

Lorraine:
about a year ago
This bib is great for my 8 month old. He's been teething and very drooly. This dual purpose bib catches his spit and gives him something to chew on. I don't have to worry about him dropping his teether since it's attached to his bib. The print is super cute and the cloth portion is soft against his sensitive skin. It's easy to wash since you can just throw it in with your usual laundry.
Page
1