Land Art Chlorophyll Liquid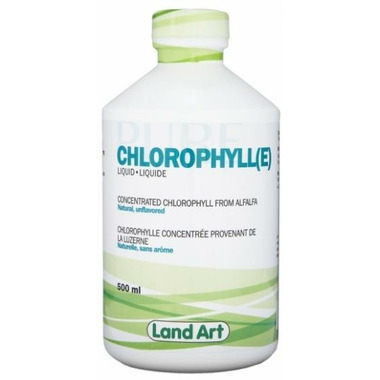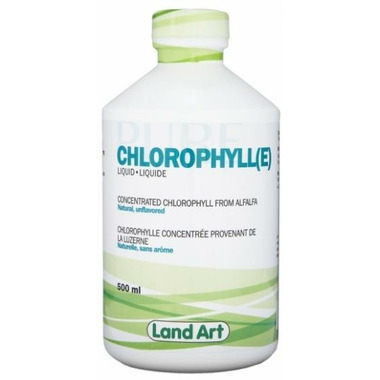 Land Art Chlorophyll Liquid
Land Art's chlorophyll is extracted from alfalfa and has numerous properties, including the purification of the blood by oxygenating red blood cells and helping the system to release toxins. This product also helps to alkalinize and deodorize the body.

Diluted in a glass of water, chlorophyll is the healthiest purifying drink. You can also take it plain in higher concentration.

Directions: 1 teaspoon (5 ml), two times daily, in a glass of water.

Medicinal Ingredients (per 5 mL):

Chlorophyll (copper chlorophyllin) ... 100 mg

Non-Medicinal Ingredients: Purified water, vegetable glycerin. Contains no preserving agent, dairy, wheat, gluten, yeast or corn.

Pink Popcorn:
more than a year ago
This was recommended to me by my acupuncture/Chinese herbalist because my blood needed to be built up. I also don't eat red meat. The product is effective but tastes like I'm eatting hay. It can get a bit messy as the pigment is quite green. After 2 weeks of taking it I've gotten used to the taste and noticed my oxygen levels are much better. I give it a 4/5 just because the mess the bottle makes. But a 5/5 for how awesome Well.ca is!!!!
Page
1