Lansoyl
Lansoyl Raspberry Jelly Laxative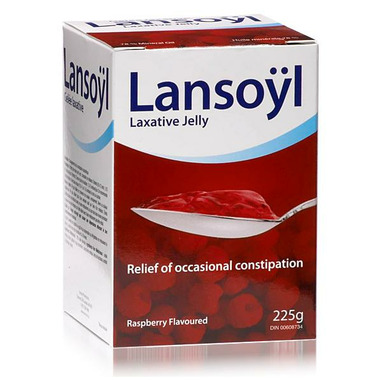 Lansoyl
Lansoyl Raspberry Jelly Laxative
Description
A gentle laxative used for the treatment of occasional constipation. Recommended for children, adults, pregnant women and the elderly.

Precautions:
Not to be used for periods exceeding 1 week unless under a physician's advice. Prolong use can reduce absorption of vitamins A, D, E and K. Prolonged use may cause chronic constipation.

Dosage:
Children 6 to 12 years old: 5-15ml/day
Children over 12 and adults: 15-45ml/day

The administration of a single dose at bedtime is recommended.

Contains 78% mineral oil.
Shipping & Returns
Unfortunately, due to the nature of this item, we cannot accept any returns.
We are only able to ship this item to Canadian customers.
Click here for more information