LaVigne Organic Skincare DMAE Advanced Firming Cream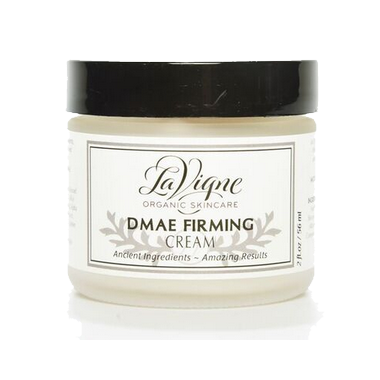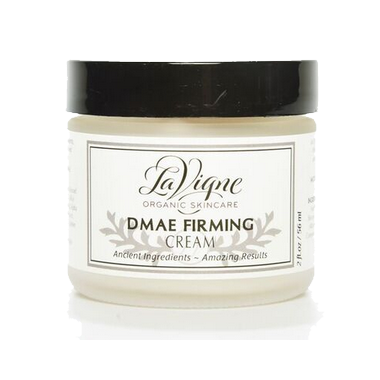 LaVigne Organic Skincare DMAE Advanced Firming Cream
Light-textured cream, featuring renowned anti-aging ingredient DMAE (Dimethylaminoethanol) absorbs beautifully and has been embraced by LaVigne fans of all skin types. Repairs existing damage, improves smoothness and muscle tone on the neck and face, and leaves skin feeling moist, soft and supple.
Features:
Anti-oxidant membrane stabilizer, provides free-radical protection and clinically proven to firm the skin
Smoothing properties, high linoleic/flax acid and essential fatty acid content
Emollient with soothing properties and elegant feel
Directions:
Apply morning and night-time.
Ingredients:
Purified Spring Water, Organic Sunflower Oil, Sweet Almond Oil, Avocado Oil, Stearic Acid, Stearyl Alcohol, Glycerine, C12-C15 Alkyl Benzoates, Glycolic Acid, Allantoin, Panthenol, Dimethylaminoethanol (DMAE), Alpha Lipoic Acid, Copper Amino Acid Complex, Organic Seaweed Extract, Hyaluronic Acid, Organic Tepezcohuite Extract, Rosemary Extract, Linden Blossom Essential Oil, Sodium Hydroxymethylglycinate.