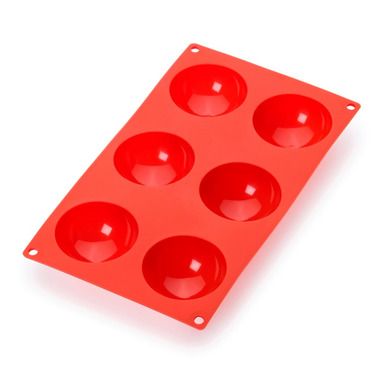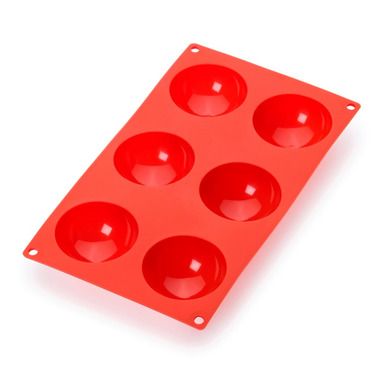 This mold allows for an even bake, prevents burnt edges, stops cooking when removed from heat, and releases easily. Reinforcements at the base improve stability and the non-stick design means no greasing needed! Makes 6 semi-sphere cakes.
Features:
Made of 100% Platinum Silicone & Plastic
BPA free
Can be used up to 428F
Dishwasher, oven & microwave safe.
Dimensions:
11.81x6.9x1.3cm