Libre Large Lively Leaves Tea Glass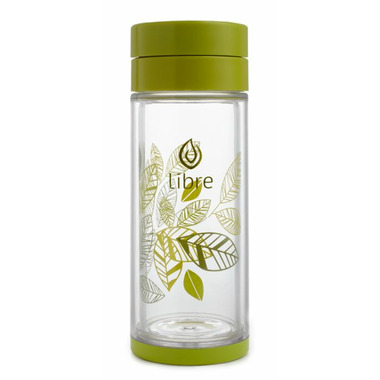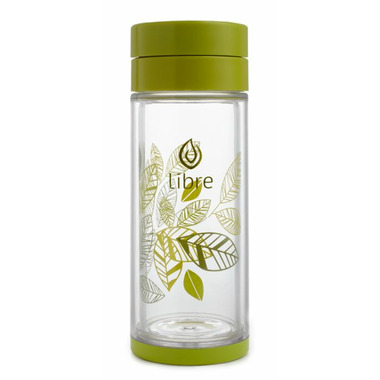 Libre Large Lively Leaves Tea Glass
Libre Large Lively Leaves Tea Glass is fun, fanciful and full leafed! The Libre Large Lively Leaves Tea Glass is portable for summer fun – the easy clean glass is great for sun teas, iced teas, and fruit'n herb waters – just wash up and you're ready to go with no left overs of your last beverage taste. Do you love to invent your own beverages with fresh fruits and herbs, or cucumber and citrus? The removable filter will keep these ingredients in the glass flavouring your water for original refreshment. The wide-open filter top allows for the big gulp of your cool drink, and of course you can pop on the lid for carrying in your travel pack, purse or yoga bag.

Best of all it keeps the drink cold or hot – so after summer you can use it for hot teas in winter. The Libre tea glass – an opportunity for tea moments all year round.
Lily:
more than a year ago
Very cute tea glass. It's double-walled: glass inside, plastic outside. No dishwasher safe. There is a strainer on top, but doesn't really allow the tea to steep, even if you pour the hot water slowly, as the water simply drip. It's only when the glass is ¾ full, and when the leaves are deployed, that the water remains on top of the strainer several seconds longer… meaning you have to watch the water drip and slowly pour more water if you want more of a steeping effect. Overall, I am disappointed with this product simply because you can't steep your tea in it. Plus, it's a glass (not a travel mug). It's pretty, I will give you that, but kind of useless.
Page
1