Life Choice Ephedra Tincture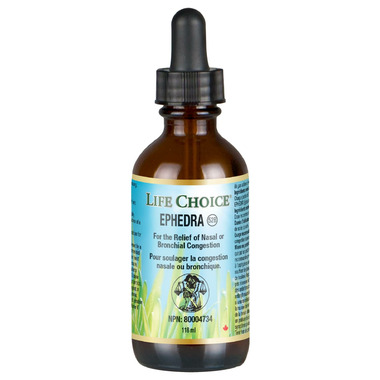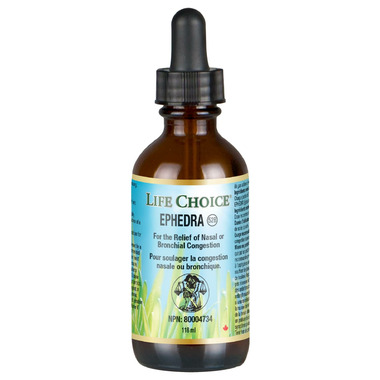 Life Choice Ephedra Tincture
For five thousand years, Chinese medicine relied on derivatives from plants of the genus Ephedra to treat asthma and hay fever. Ephedra acts as a decongestant, aids in the proper elimination of fluids, and relieves bronchial spasms; these properties make it valuable to sufferers of allergies, asthma, colds, and other respiratory complaints. Western medicine has used Ephedra as a bronchodilator and nasal decongestant, as well as to control urinary incontinence, since the 1920s. Ephedra can, as a side effect, raise blood pressure above its regular range, so the US FDA raised cautionary flags on the product, due to the possibility of causing harm in people with already-elevated blood pressure.
Features
:
For the relief of nasal or bronchial congestions

Useful for respiratory conditions

Decongestant
Instructions for Use:
Adults take 1 teaspoon (5 ml) three times daily. May be used for 7 days, or as directed by your health care practitioner.

Ingredients:
Ephedra (Ephedra sinica) tincture.........................................1 g of herb
Purified water, Ethanol