Lifefactory 2 Cup Glass Food Storage with Green Grass Silicone Sleeve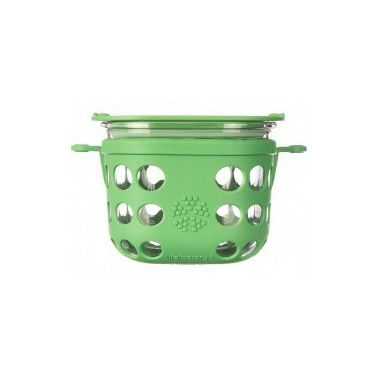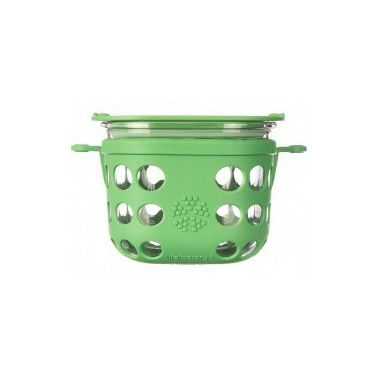 Lifefactory 2 Cup Glass Food Storage with Green Grass Silicone Sleeve
The 2 cup (475 ml) is Lifefactory's "go-to" size when you need room for a few more of those amazing jumbo organic blueberries or your favorite homemade guacamole.
Lifefactory's mobile food storage collection delivers functional utility matched with delightful vibrancy. Perfect for taking a healthy lunch to work or storing family leftovers. Bring glass storage to the park for a picnic and beautifully deliver dishes straight to the table at dinner parties.

Lifefactory tempered glass storage containers and sleeves are oven, microwave, freezer and dishwasher safe. This allows the glass and the sleeve to serve as bakeware.
The medical-grade silicone sleeves provide protection and include button tabs to secure the lids during transport. The sleeves do not need to be removed for cleaning.
Lifefactory lids are made of BPA/BPS-free polypropylene (PP#5) and are dishwasher safe. Lifefactory does not recommend microwaving or baking with the lids.
All components are made in North America: tempered soda lime glass is made in Mexico, protective silicone sleeve is made in the USA and the polypropylene lids are made in the USA.
Specifications:

Height: 3.5"
Width: 4.25"
Weight: 1 lb
Capacity: 2 cup | 475 ml
Origin: Glass made in Mexico; Cap and sleeve made in the USA; Product assembled in the USA
Glass type: Tempered soda lime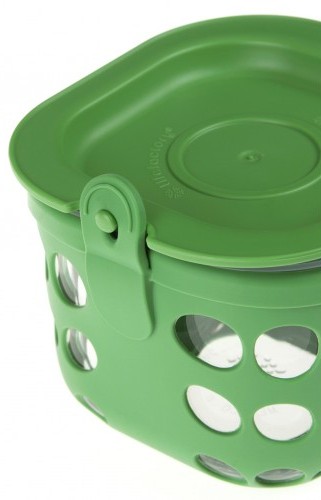 Andrei:
a few months ago
Amazing container! I have been a huge fan of Lifefactory bottles. I decided to test out their food containers and I was blown away. The quality is really good. It's leak-proof and it keeps food fresh for a long time. I love the fact that it has a silicone sleeve that protects the container from breaking. Lifefactory containers are perfect to take to school or work.
Page
1