Liquid Grip Carabiner Bottle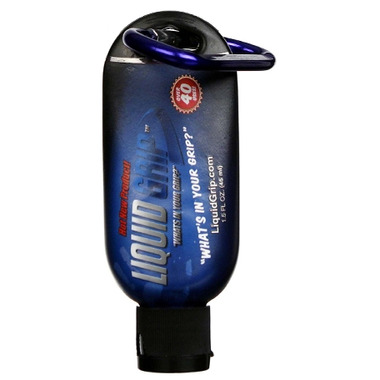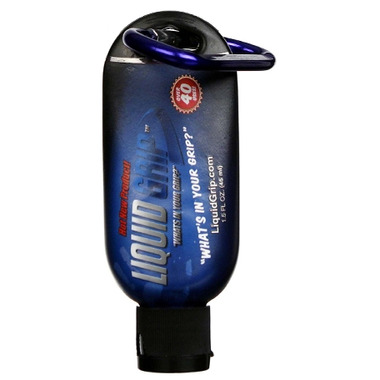 Liquid Grip Carabiner Bottle
Liquid Grip is a water based hydrocellulose thickener that allows for rosin and chalk to mix in a suspension formula. This new innovative product contains an exceptional drying agent that gives the user a dry and rosin feeling when applied. The product dries within seconds of applying and once dry binds with the fatty acids and does not transfer to any object. Rosin powder and chalk both leave a residue of dust that slightly transfers and ultimately can be inhaled by the user causing discomfort. Liquid Grip outperforms both rosin and chalk while leaving no mess or transfer and giving the user a longer, more effective grip.

Features:
Dries in seconds and lasts for hours
Prevents blisters
Washes off with soap and water
100% natural
Biodegradable
Aromatic fragrance
Acts as an antibacterial
Ingredients:
Alcohol, Magnesium Carbonate, Thickener, and Fragrance.
Manufactured and bottled in the US.

Shalane:
more than a year ago
Everyone in my crossfit class uses this, since we can't use dry chalk in the gym. It works great: spread it on, let it dry, and you're good to go. It definitely helps with those sweaty hands so you can grip the bar better. I bought one in the carabiner size to clip onto my gym bag, and now buy the larger size to refill it with.
Page
1