1 LitterLocker with Refill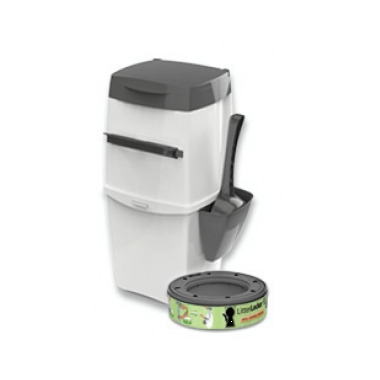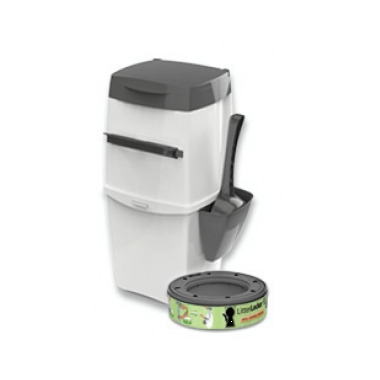 LitterLocker II
1 LitterLocker with Refill
Revolutionary breakthrough in litter maintenance... Make dealing with kitty litter a hands off task!
As a cat owner, you know that soiled cat liter can smell really bad. You thought that you had no choice but do with litter odours. But now you can get rid of these bad smells for good. You can pick the soiled litter and dispose of it in the LitterLocker pail and bad odours will be locked in. Refills are made of a plastic multi-layer barrier film that uses the Air-Seal technology, thus making the system completely airtight.
The LitterLocker system has been designed to be used with clumping litter. This kind of cat litter makes it easier to dispose of soiled litter. When the bag is full, just open the LitterLocker, cut the bag and dispose of it.Then you can pull more film from the refill, knot the bag and pull it to the bottom of the bin. You are now ready to use the LitterLocker again.
Features:
No more running around for grocery bags :1 refill saves up to 60 grocery bags
No more trips to the garbage bin
Bin can hold up to 2 weeks of soiled litter (for 1 cat)

One refill lasts up to 2 months for 1 cat
No more litter box odour
The handle closing system also ensures that the bag remains airtight once soiled litter is in the bag