Living Nature Gentle Makeup Remover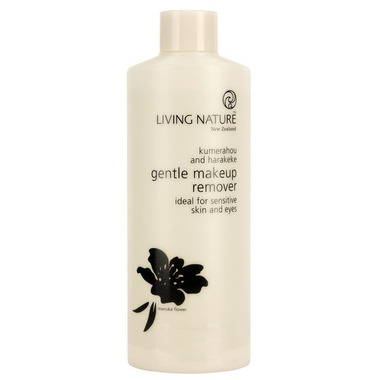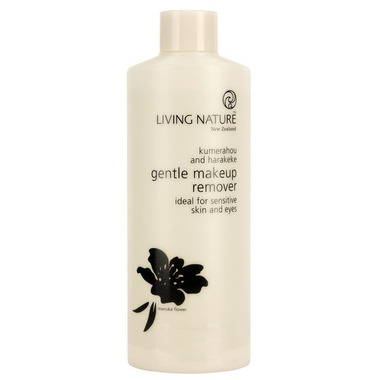 Living Nature Gentle Makeup Remover
Gentle Makeup Remover is a highly effective but extra-gentle cleanser to instantly soften and remove makeup. Its non-drying and skin-calming formulation is a soothing infusion of cleansing Kumerahou, hydrating Harakeke Flax Gel, and nourishing Active Manuka Honey. Eyebright and Witchhazel extracts are natural anti-inflammatories and skin conditioners, to soothe the skin. Ideal for the delicate eye area, Gentle Makeup Remover is fragrance and allergen free, making it suitable for sensitive skin.
Features and Benefits:
Gently removes eye makeup without irritation or dryness
Ideal for sensitive skin & eye
Fragrance & allergen free
To use:
Apply to warm damp cotton pad and gently wipe away all traces of makeup. For all skin types, especially suitable and gentle for sensitive skin or dry skin.
Ingredients:
Aqua (water), Glycerin** (vegetable glycerine), Decyl Glucoside, Glucose, Mel (manuka honey), Pomaderris kumerahou flowers/leaf extract, Euphrasia officinalis (eye bright herb), Phormium tenax leaf juice (NZ flax gel), Galactoarabinan (larch tree gum), Hamamelis virginiana (witchhazel) extract, Xanthan gum, Glucose oxidase,
Lactoperoxidase ** Certified organic.


Ashley:
a few months ago
This product works really well to remove my eyeliner and mascara. It doesn't sting my eyes or cause any negative after affects. The only reason I give it 4/5 is the price. Yowsa! I will likely try a different natural eye make-up remover next time that is at a lower price point.
Page
1