Living Nature Manuka Honey Gel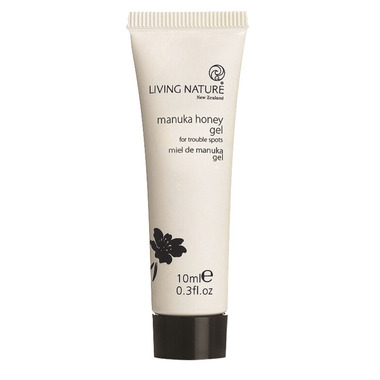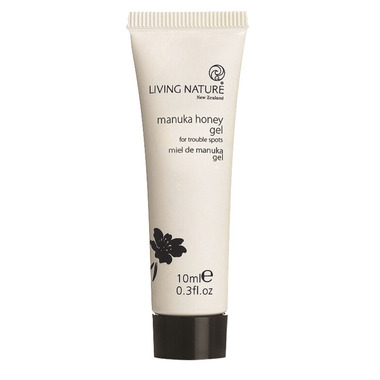 Living Nature Manuka Honey Gel
Manuka Honey Gel
Features:

An effective, soothing gel for blemish-prone skin and trouble spots including acne, pimples, scratches, insect bites and cold sores. It combines Active Manuka Honey for skin healing with Manuka Oil to help protect cleanse and soothe the skin.
Active Manuka Honey is one of nature's miracle healers.
Anti-microbial Manuka Oil is a super protector.
This handy size tube is ideal for travel or handbag.
Dosage: Apply as often as needed with clean hands or a cotton-bud.

Ingredients: Aqua (water), Mel (manuka honey), Leptospermum scoparium (manuka) oil, Xanthan gum, Phormium tenax extract (NZ flax gel), Melaleuca alternifolia (tea tree) leaf oil, Tocopherol (vitamin E).