Lorna Vanderhaeghe Cellusmart Cream for Cellulite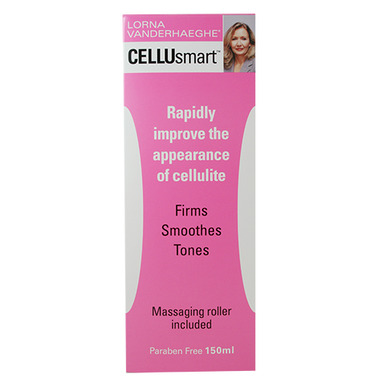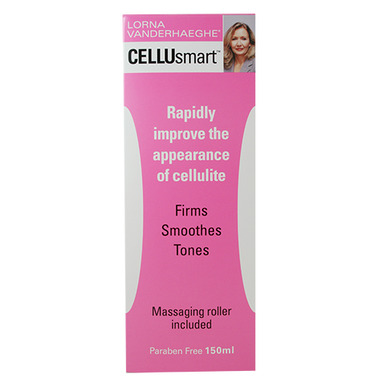 Lorna Vanderhaeghe Cellusmart Cream for Cellulite
Although we often think of Cellulite as solely a cosmetic condition it is called Gynoid lipodystrophy a disease of excess hormones, poor lymphatic drainage and disordered fatty acid metabolism. Thin women, overweight women and normal weight women can develop cellulite. Orange peel skin is often used to describe how cellulite looks and feels. Women are more affected by cellulite than men because we have an abundance of fat stored in the uppermost layer of the skin.
CELLUsmart contains several clinically researched active ingredients to treat cellulite including coffea canephora robusta p. extract and caffeine in a phospholipid matrix.
Features:
Promotes lipolysis of fat cells (fat elimination)
Reduces the diameter of fat cells
Firms, tones, smoothes skin
Contains chlorogenic acids and coffea canephora seed extract
Contains 5 percent caffeine in a phospholipid complex
Unique massage roller that breaks down cellulite and promotes lymphatic drainage
Twice-a-day use provides results in 12 days
Paraben-free, no synthetic preservatives
Directions:
Apply CELLUsmart to the affected area and then close the cap and turn the bottle and start rolling the massage roller over the area up and down 6 to 10 times and then back and forth across the area 6 to 10 times before going to bed and after showering in the morning. After use rinse the massage roller of any cream. If you have varicose veins only use the roller towards the heart and across the area – do not roll down towards your feet.
Ingredients:
Aqua, Coco-Caprylate / Caprate, Carthamus Tinctorius (Safflower) Seed Oil, Helianthus Annuus, (Sunflower) Seed Oil, Caffeine, Persea Gratissima (Avocado) Oil, Glyceryl Stearate, Stearyl Alcohol, Cetearyl Alcohol, Glycerin, Coffea Canephora Seed Extract, Sodium PCA, Tocopherol, Butyrospermum Parkii (Shea) Butter, Panthenol, Lavandula Angustifolia (Lavender) Oil, Lavandula Angustifolia (Lavender) Flower Extract, Cucumis Sativus (Cucumber) Fruit Extract, Phenoxyethanol & Caprylyl Glycol, Potassium Sorbate, Sclerotium Gum.