Magformers My First 30 Piece Set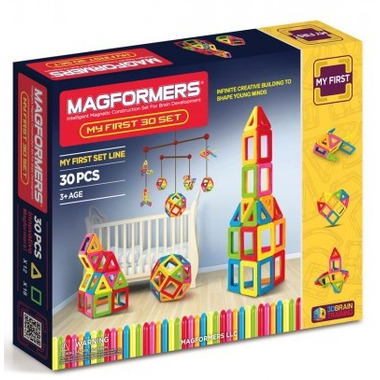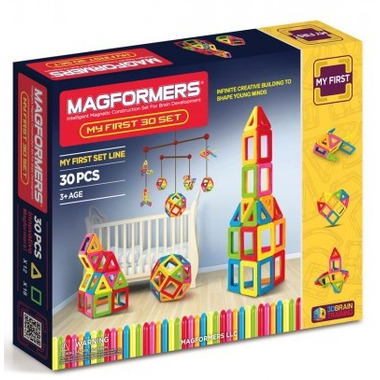 Magformers My First 30 Piece Set
The perfect introductory set for imaginative creators. Learn 6 different colours, 2 geometric shapes and all 6 MAGFORMERS® building techniques. Create towers, houses and the MAGFORMERS® Magic Ball. Each geometric shape contains magnets that never reject, so you'll always hear the MAGFORMERS® click. When playtime is over, use the magnetic power to simply stack and store.
A great introductory set to magformers that includes magformer shapes in solid and opaque colours. Includes a playbook with 15 colour-shape matching activiites, and 5 double-sided cards that show 10 different models for building. Ages 3+.
Not suitable for children under 3 yrs
Features
2 Geometric Shapes.
Step-by-step idea booklet with builds from all of Rainbow range.
Compatible with all MAGFORMERS® shapes and accessories.
Neodymium Rare-Earth Magnets for guaranteed connectivity.
BPA Free HQABS Plastic.