Magic Maisy Mini Stamp Set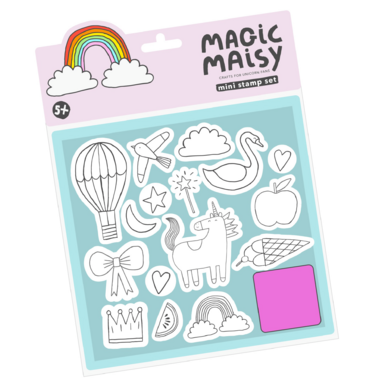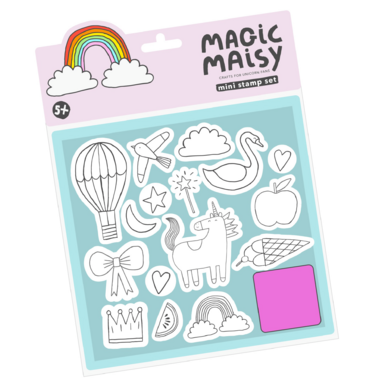 Magic Maisy Mini Stamp Set
Magic Maisy Mini Stamp Set is full of big fun! This exciting set of 16 mini stamps can be used to create magical artwork with Magic Maisy. The gift box set is colourful on the outside, and unlimited opportunity for imagination on the inside!
Ready to go with you anywhere, you can create beautiful stamp artwork anytime. The mini stamp set comes in a rainbow printed box, 16 stamps, and a stamp pad.

Recommended for ages 3 and up.