Manhattan Toy Snuggle Pods Sweet Pea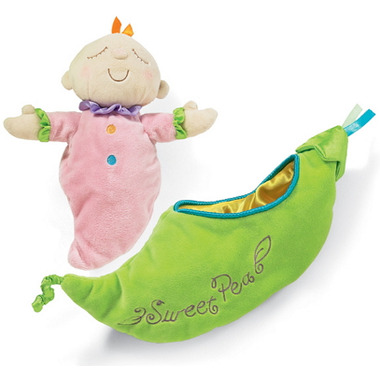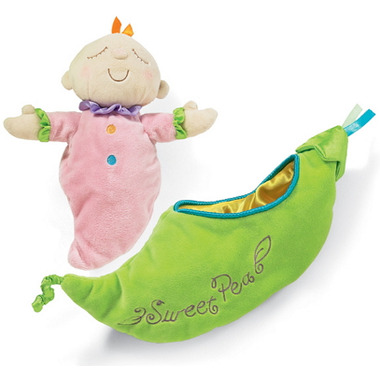 Manhattan Toy Snuggle Pods Sweet Pea
This super soft snuggle pal comes in her own"pod" - a satin-lined peapod. Babies will love toting and tucking in their own adorable first baby doll. Fosters early development of nurturing skills. Snuggle Pods Sweet Pea encourages imaginative play and was named a Babytalk Editor's Pick for its whimsical design.
Suitable for ages 6 months and up.
Features:
Melinda:
more than a year ago
This sweet little toy is my daughter's favourite! She fell in love with Sweet Pea when she was about 6 months old, and at 21 months, continues to play with her and snuggle with her. She always asks for her at nap and bedtime. She doesn't bother with the pea pod (yet... I expect she'll have fun putting her in and out of it when she's older). Sweet Pea washes in the washing machine very well, and air dries very quickly. After so many cuddles, I expected her to look pretty worn but she still looks new! Such a great little toy, and the perfect size for a baby or toddler. I'll be buying a second one as a back-up!
Page
1