Manitoba Harvest Hemp Protein Smoothie Vanilla Chai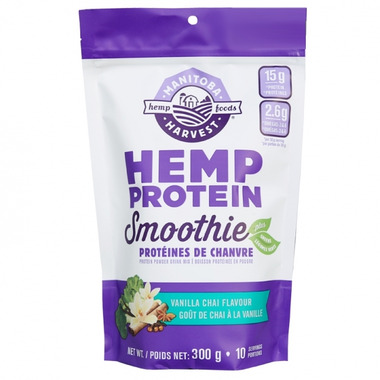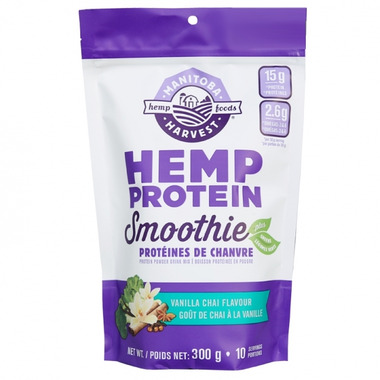 Manitoba Harvest Hemp Protein Smoothie Vanilla Chai
This Manitoba Harvest Hemp Protein Smoothie combines the amazing taste of vanilla chai, with a delicious and creamy blend of HempPro 70 and organic harvest greens blend (spinach, kale and broccoli). With only four ingredients and 15g of plant-based protein per 30g serving, this Hemp Protein Smoothie is a great choice to help fuel your busy day!
Ingredients:
HempPro 70 (hemp protein concentrate, natural plant extracts), organic coconut sugar, organic harvest greens blend (organic spinach, organic kale, organic broccoli), organic vanilla chai flavour.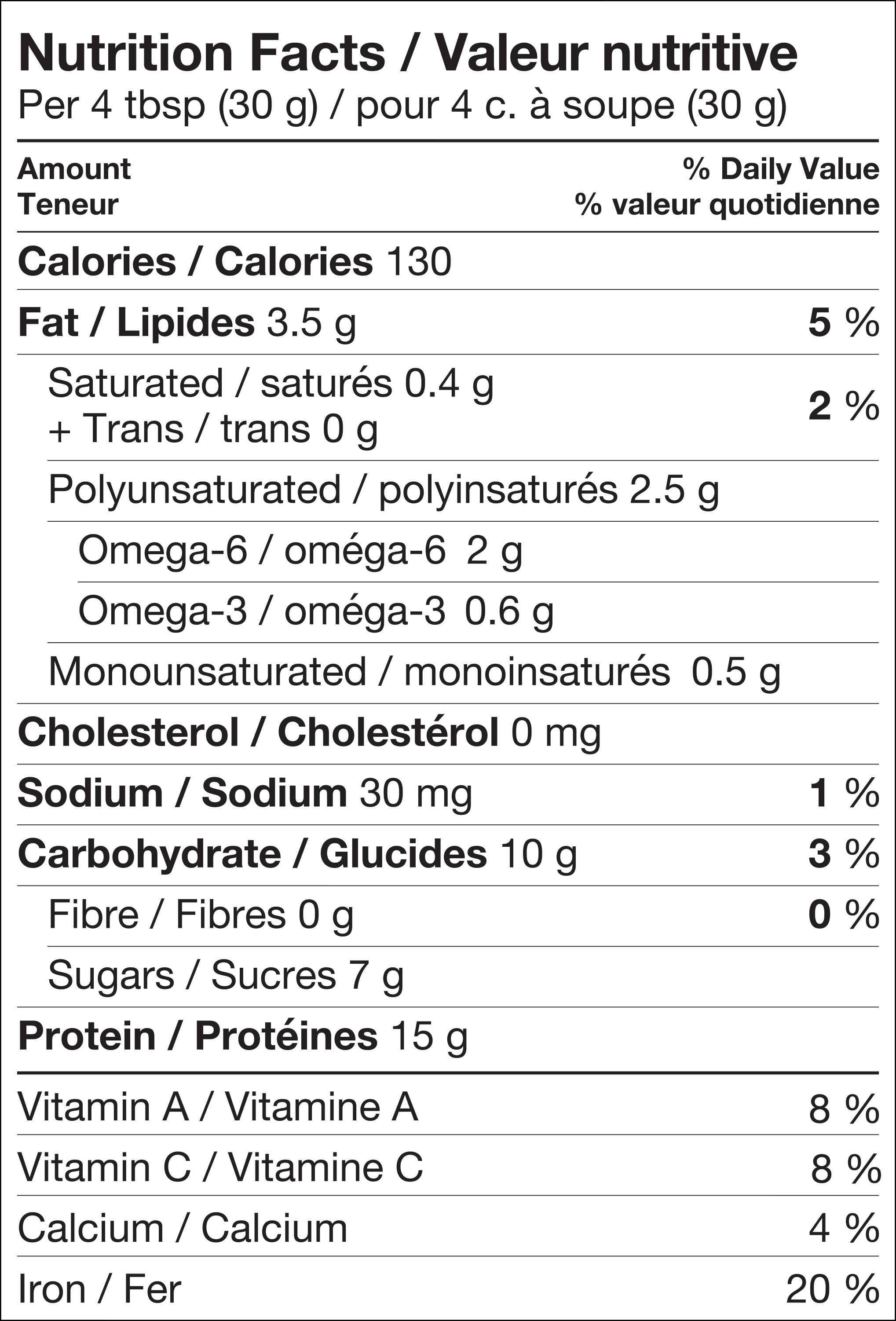 Rachel:
a few months ago
This does blend pretty smooth but the vanilla chai flavour isn't very strong. The greens flavour. That is strong, I couldn't mix it with just water- tasted like I was eating one of my hemp necklaces. Better with milk and some fruit to off-set the strong greens taste. When you first take a sip it really gets, grows on you and isn't so bad after you're halfway through. Doubtful I'd get this flavour again
Sally:
a few months ago
I love this Protein Smoothie. I just mixed it with water because I am trying to reduce my calorie intake and it was still drinkable, not gritty, it mixed very well in my blender cup and it didn't have that overly sweet taste that other protein drinks have that are sweetened with stevia. I can just imagine how good it would tasted mixed with milk or another non dairy milk replacement. I also have the berry flavor but haven't tried that one yet. I plan to stick with the Manitoba Harvest...best tasting protein drink by far!
Page
1