ME to WE Chocolate That Gives Health Care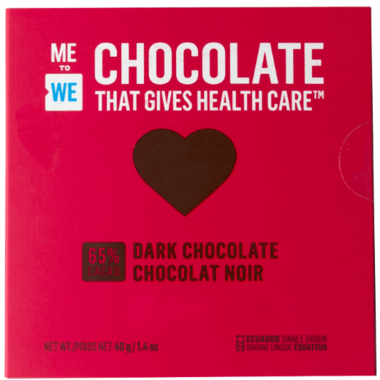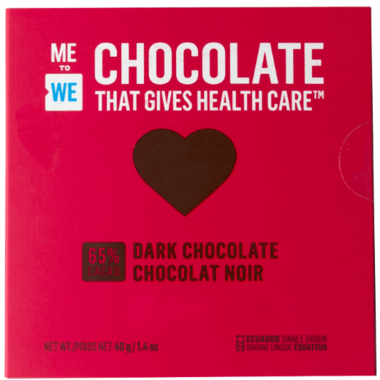 ME to WE Chocolate That Gives Health Care
Chocolate like no other—in taste and social impact. All ME to WE Chocolate is made with Ecuador's prized national cacao bean, Fino de Aroma, celebrating its flavour and farmers. With every bar of this delicious dark ME to WE Chocolate, you're not only treating yourself, but helping provide access to essential health programs in Ecuador. Now that's a dark chocolate that's good for you, and the world.
Bean to bar and beyond. Treat yourself, and make the world a little brighter at the same time. What's the story of ME to WE Chocolate from bean to bar?
Provide a fair wage? Check.
Support sustainable cacao farms? Check.
Celebrate Ecuador's cacao ancestry? Check.
Give proceeds back to communities in Ecuador? Check.
The boxes are ticked and the chocolate is ready; this is a bean to bar process with impact in every step.
Features:
65% cacao
Gives health care in Ecuador
Empowers Ecuadorian cacao farmers
Made with Ecuadorian Fino de Aromabeans
Sustainably grown