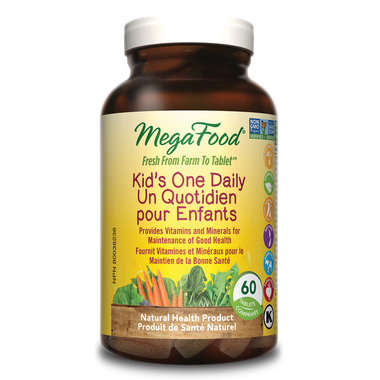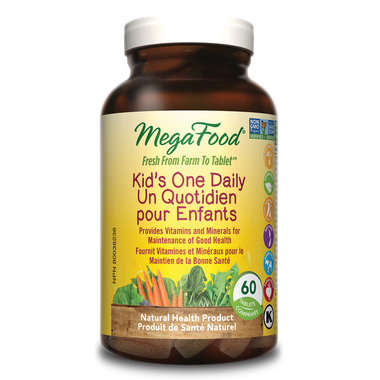 MegaFood Kid's One Daily Multivitamin is a comprehensive multi-vitamin formulated for children ages 5 and older.
Each mini-tablet is easy for a child to swallow and does not contain any sweeteners, flavourings, or food colourings. The convenient one daily serving provides 24 essential nutrients to support healthy growth and development.
Suggested Use:
1 tablet daily. May be taken anytime throughout the day, even on an empty stomach. This product is recommended for children five years of age and older.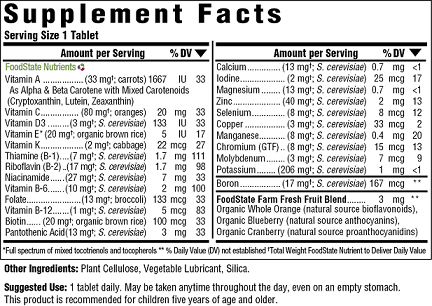 FoodState Nutrients™ are made with fresh and local foods. Crafted with MegaFood's Slo-Food Process™, they deliver the most authentic nourishment available, which MegaFoods believes the body recognizes as 100% whole food.

Natural, Non-GMO, Gluten Free, Peanut Free Facility, Tree Nut Free Facility, Kosher, Dairy Free







Paula:
a few months ago
I have always given the kid's gummies to my son but was recommended these because the vitamins actually are derived from the fruits/veggies and absorb properly. I wish I knew about them sooner. I did buy a bottle of them at my local health store but recently started shopping at well.ca and found better price here, as I have on many of the items I have been buying for years.
Page
1