Melissa & Doug Basic Skills Board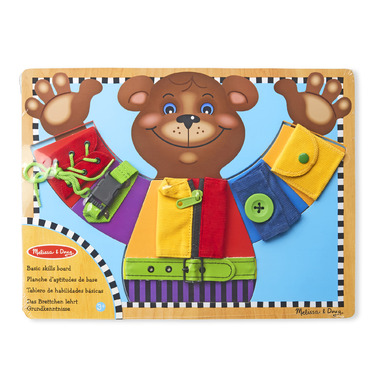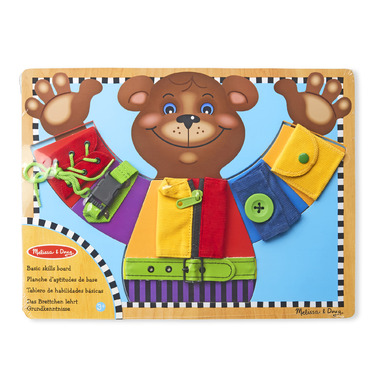 Melissa & Doug Basic Skills Board
This wooden bear is always smiling, but he's happiest when fully dressed! Getting dressed won't be such a puzzle once zipping, buckling, snapping, lacing and tying, and other dressing skills are mastered. Each skill is contained on a separate, wooden puzzle piece for easy practice. Develop fine motor and life skills with this great activity.
Suitable for ages 3 and up.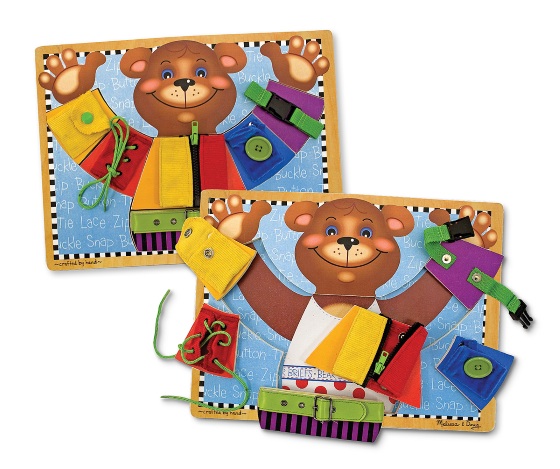 Paula:
about a year ago
I bought this as a 2016 Christmas present for my 3 year old daughter. Being a skills board I thought I would have to cajole her to play with it. But she's played with it twice now of her own accord. It's 2 Jan 2017 as of this writing. My only complaint with the board is with the snap button. Its very easy to do on the board because of the hard backing. In real life you need to put a finger on the back and squeeze the button together. But there is little to no slack in the pocket to do this on the board. Hence the 4/5 stars. Otherwise this is a high quality, wonderful product that I would recommend to others. It's the only one I know of with all of these skills building in one place.
1