Merrithew Diameter 14 Inch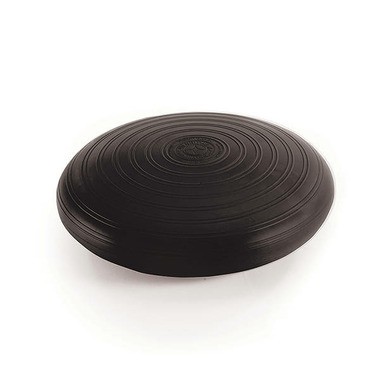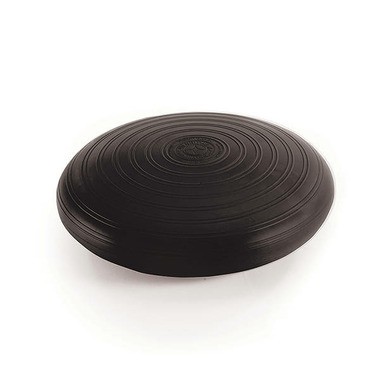 Merrithew Diameter 14 Inch
Work on your core at your desk with this inflatable cushion that encourages good posture and can help ease back tension. The unstable surface activates deep stabilizing muscles whether it's used as a seat, or as a prop in a range of standing, sitting, kneeling, supine or prone exercises.

Supports up to 350lb
•Helps kids with sensory needs stay focused when used as a seat
•Ideal for use in rehabilitation and physical therapy exercises

Improve Neuromuscular Coordination
Ideal for actively aging individuals who want to improve or maintain functionality, as well as athletes looking to take their performance and agility to the next level. Balance training improves the communication between the brain and the muscles.

Reduce Back Ache & Improve Posture with Dynamic Sitting
Back pain is often the result of having weak stabilizing muscles supporting your joints. Without muscular support, your joints simply collapse. The Stability Cushion is effective in rehabilitating your back because it strengthens and develops the core muscles that help to stabilize the spine. Through dynamic sitting, challenge your core to support the spine and maintain balance on the cushion.

Add Dynamic Challenge to Your Workouts
The Stability Cushion adds challenge to your workouts by providing a plane of instability that forces joints and muscles to react to maintain your balance. Enhance your stability, strength and balance while performing exercises in standing, sitting, kneeling, or laying down on your back or stomach

Use in Rehab and Physical Therapy of Knee and Ankles
The Stability Cushion can be effectively used in post-rehab exercise, ideal for those suffering from sprained ankles, arthritis, knee injuries, post-knee surgery, following joint replacement surgery, and collateral knee ligament injuries.

Help Kids Stay Focused
Occupational therapists, teachers, and parents of special needs children have found that Stability Cushions help children with sensory needs stay focused. The small muscle adjustments needed to balance help kids develop core strength while the movement stimulates the brain enough to create focus in the classroom.

Care & Cleaning
•If necessary, clean dirty spots with a combination of tea tree oil and water on a lightly moistened cloth. A mixture of mild soap and water can be used to remove more persistent dirt
•Ensure cleaner used does not make surfaces slippery
•Never use corrosive cleaning products on cushion
•Ensure cushion is dry before using

Storing & Handling
•Maintain control of the cushion at all times while exercising
•Keep away from sharp objects and high heat
•Do not use the cushion if it appears worn or damaged
•Store in a dry location away from direct sunlight
•Improper or careless use may lead to injuries. Only complete safe, pain-free exercises.