MetaSlim Phase 2 Carb Controller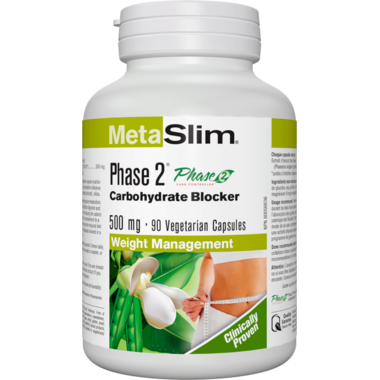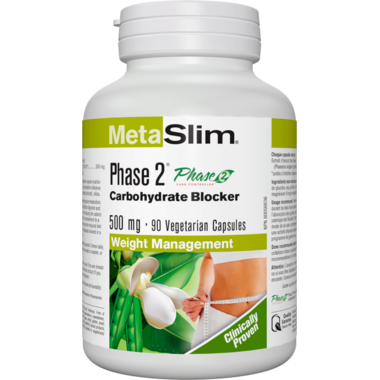 MetaSlim Phase 2 Carb Controller


MetaSlim Phase 2 Carbohydrate Blocker is the first white kidney bean extract clinically proven to reduce the digestion and absorption of carbohydrates, thereby reducing the calorie impact from starchy foods. All MetaSlim products are formulated based on research to promote healthy weight management.
Provides a natural and non-stimulant way to delay the digestion and absorption of carbohydrates

Helps with weight management by reducing the caloric impact of starchy foods Supports healthy glucose metabolism following a carbohydrate-rich meal

Phase 2 is backed by extensive clinical research that supports its safety and efficacy for weight management

Made from pure, non-GMO white kidney bean extract

Suitable for vegetarians and vegans
Directions:

Recommended dosage (adults): 2 capsules 3 times daily, to be taken before carbohydrate rich meals or snacks, or as directed by a physician.
Ingredients:

Each capsule contains: Phase 2 White Kidney Bean Extract (Phaseolus vulgaris) (seed) (1500 AAIU*) 500 mg *alpha-amylase inhibiting units Consult a physician prior to use if you are breastfeeding or have diabetes. Do not use this product if you are pregnant. Keep out of reach of children.
Free of artificial colours, preservatives or sweeteners; no dairy, starch, sugar, wheat, gluten, yeast, soy, corn, egg, fish, shellfish, animal products, tree nuts or GMOs. Suitable for vegetarians/vegans. Canadian Brand