Micro of Switzerland Neon Dots Helmet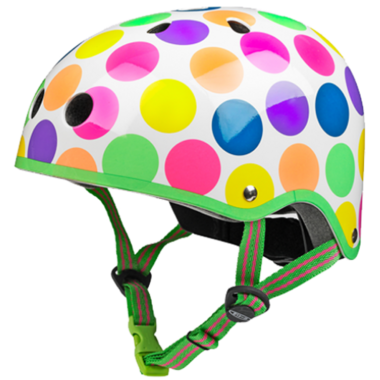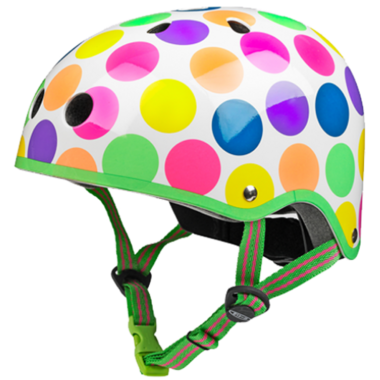 Micro of Switzerland Neon Dots Helmet
The importance of safety cannot be stressed enough. The comfortably light-weight Mirco Helmet features a protective EPS inner foam lining, a durable ABS shell, and 11 vents to help keep the head cool while on the move. A rear adjustable sizing dial, an adjustable chin strap and extra padding ensure the best fit. Suitable for scooter and bicycle riding.

Sizes: Small 48 - 53 cm and Medium 53 - 58 cm
Measure your child's head from the forehead, where the helmet will sit, round to the furthest point on the back of the head.