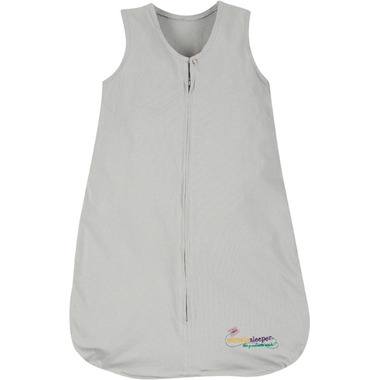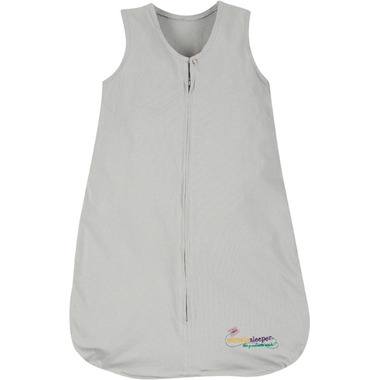 Designed for safe sleep, the Miracle Sleeper was created to be a better alternative to loose blankets in the crib.
Features:
Absorbent under-arms to avoid heat rash.
Safe and comfortable enough to use all night long and for naps.
Large, loose bottom for freedom of movement.
No hook and loop fastener to scratch and wake baby or to damage other clothes in the laundry.
Shortened zipper with top snap zips easier and avoids pinching baby's chin.
Bottom-up zipper provides easier/safer start for restless/squirming babies.
Sleeveless to allow freedom of movement for self-soothing and prevents overheating.
Scoop neck keeps blanket from baby's chin to avoid triggering the rooting response.
Padded underarms absorb perspiration and eliminates chafing or heat rashes.
Tapered design retains warmth and provides room for development of hips and knees.
Zippered bottom allows for easy diaper changes.