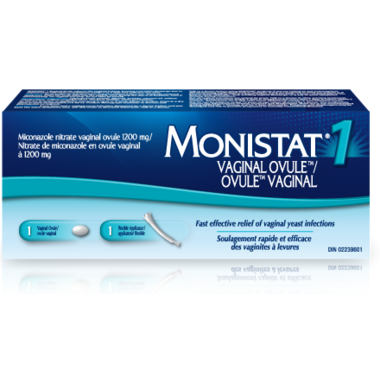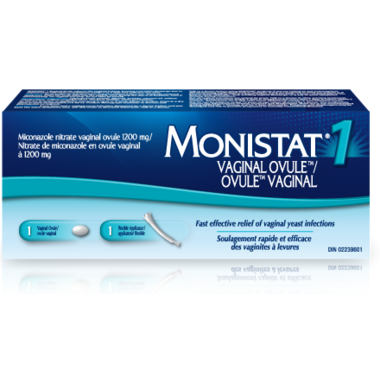 MONISTAT® 1 Vaginal Ovule™ relieves the vaginal itching, burning and white discharge due to vaginal yeast infections (candidiasis) within 1 to 3 days and with just one dose.

Includes 1 ovule and 1 applicator.

Directions: Read leaflet for full directions and precautions before use. Using the enclosed applicator, insert the ovule high into the vagina, once during the day or at bedtime, even if menstruating. For vaginal use only. Do not take by mouth.

Active Ingredient: Miconazole nitrate vaginal ovule 1200 mg

Nonmedicinal Ingredients: (alphabetical): gelatin, glycerin, lecithin, mineral oil, sodium ethylparaben, sodium propylparaben, titanium dioxide, white petrolatum.