Mr. Christie's Arrowroot Biscuits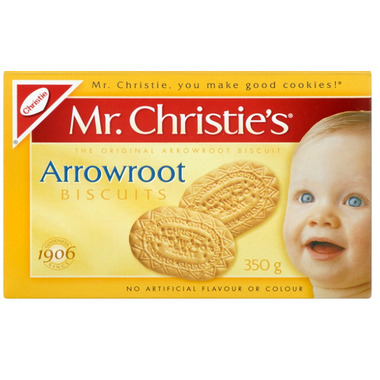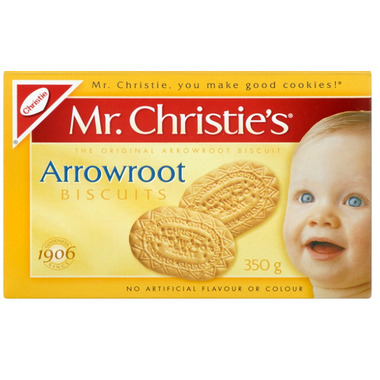 Mr. Christie's Arrowroot Biscuits
These cookies are great for babies to nibble on and are safe to give them as soon as they are ready for solid foods.

Ingredients: Enriched wheat flour, sugar, vegetable oil shortening (soybean or canola, modified palm, modified palm kernel), arrowroot flour, glucose-fructose, salt, cornstarch, baking soda, glycerol, soy lecithin, diammonium phosphate, sulphites, natural flavour.

Contains wheat, soy and sulphite.